Andermatt Alpine Apartements
- Andermatt
Andermatt Alpine Apartements
© Andermatt Swiss Alps AG - Urs Wyss
© Andermatt Swiss Alps AG - Urs Wyss
© Andermatt Swiss Alps AG - Urs Wyss
© Andermatt Swiss Alps AG - Urs Wyss
© Andermatt Swiss Alps AG - Urs Wyss
© Andermatt Swiss Alps AG - Urs Wyss
© Andermatt Swiss Alps AG - Valentin Luthiger
© Andermatt Swiss Alps AG - Valentin Luthiger
© Andermatt Swiss Alps AG - Valentin Luthiger
vakantiewoning
200 Bedden, 60 Appartementen

Andermatt Alpine Apartements
Fantastic apartments
Enjoy unforgettable days in the heart of the Swiss Alps in one of our holiday apartments. These apartments in Andermatt Reuss offer everything your heart desires – cosy furnishing in alpine style, modern conveniences and a wide range of available services.
The apartments of Andermatt Reuss are located directly at the entrance of the village Andermatt. The train station, shopping opportunities, the Andermatt Swiss Alps Golf Course and the SkiArena Andermatt-Sedrun can all be easily reached by foot within just a few minutes.
Kamers/Appartementen

1 bedroom apartment
Studio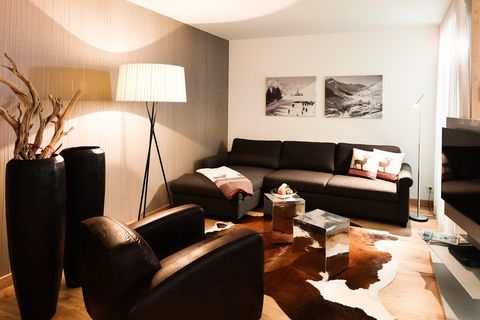 1 bedroom apartment
Apartment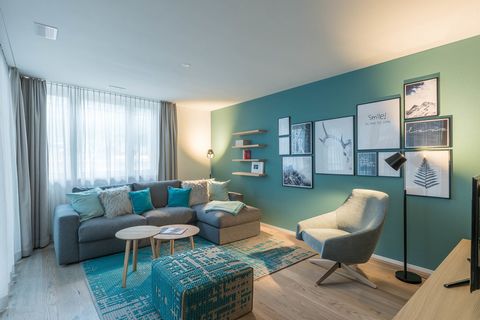 2 bedroom apartment
Apartment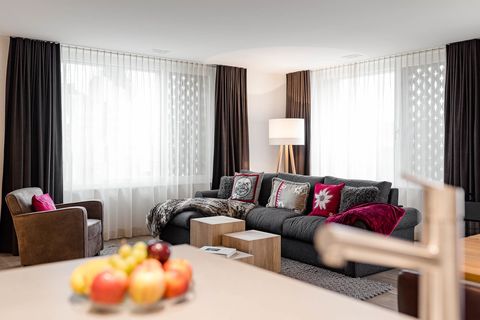 3 bedroom apartment
Apartment

Please contact the hotel by phone until 14:00 if you arrive after 17:00. We will inform you about the procedure.
Minimum stay
low season: 3 nights
high season: 5 nights
Payment terms
100 % of payment until 30 days before arrival
Cancellation terms
Until 30 days before arrival free of charge
From 29 days before arrival 100 % of the confirmed amount
The ecologically-designed 18 hole golf course is immediately adjacent to the village, beautifully embedded in the spectacular natural setting. The course was designed by renowned golf course architect Kurt Rossknecht and is one of the most attractive golf courses in the Alps. Moreover, Andermatt boast with a wide range of single trails for experiences mountain bikers, beautiful hiking trails and amazing fixed rope routes. The snow-assured region of Andermatt is prized for all types of winter sport. The ski lifts at Andermatt are being modernized and the ski area is being merged with the neighboring ski area of Sedrun to form the SkiArena Andermatt-Sedrun. With an excellent lift network and over 120 kilometres of slopes, this will be the largest ski area in Central Switzerland.
Prijzen
1 bedroom apartment (Studio)
pro Nacht
Ortstaxe
pro Person / pro Nacht
1 bedroom apartment (Apartment)
pro Nacht
Ortstaxe
pro Person / pro Nacht
2 bedroom apartment (Apartment)
pro Einheit / pro Nacht
Ortstaxe
pro Person / pro Nacht
3 bedroom apartment (Apartment)
pro Einheit / pro Nacht
Ortstaxe
pro Person / pro Nacht
4 bedroom apartment (Apartment)
pro Einheit / pro Nacht
Ortstaxe
pro Person / pro Nacht
vakantiewoning
200 Bedden, 60 Appartementen

Andermatt Alpine Apartements