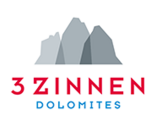 Aanbieding
Il Tyrol
© (C)KOTTERSTEGER 2019 - Manuel Kottersteger
© www.wisthaler.com - Harald Wisthaler - www.wisthaler.com - Harald Wisth
© www.wisthaler.com - Harald Wisthaler - www.wisthaler.com - Harald Wisth
© IDM Südtirol/Alex Filz
© Manuel Kottersteger
© IDM Südtirol/Harald Wisthaler
© IDM Südtirol/Klaus Huber
© IDM Südtirol/Benjamin Pfitscher
© IDM Südtirol/Benjamin Pfitscher
vanaf EUR 1.860
7 Nachten
Dolomiti Spring Day
Gezinsvakantie / Skikorting / Winterpauschale
Geldigheid

16.03.2024 tot 01.04.2024

Verpflegung

Half pension

Beschrijving

Longer days of skiing with lots of sun ... on the southern side of the Alps favored by the weather god, in Innichen in the Dolomites region 3 Zinnen.
Bespoke offer for you!

The offer Dolomiti Spring days is valid from 16th March to 01st April and includes:

A free ski vacation day! 7 nights and only pay for 6 days!
ski pass for 6 days and only pay for 5 days
rich breakfast buffet
half board with a 4-course menu of your choice with typical dishes and themed evenings
weekly free guided snowshoe hikes in collaboration with the local tourism association
free entry to the Dolomiti Spa with swimming pool, whirlpool and wellness area with 4 saunas
Mobilcard for free use of the bus and train in South Tyrol
wellness bag with bathrobe, slippers and sauna towel
parking lot or garage

…… and all the comforts of Il Tyrol****s!
Hotel

108 Bedden, 52 Kamers

Dieter Wurmböck

Draustrasse 12, 39038 Innichen
Webcams