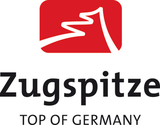 Skischule Garmisch-Partenkirchen
Skischule Garmisch-Partenkirchen
© Matthias Fend Photography
Skischule Garmisch-Partenkirchen
Hausberg 4b, 82467 Garmisch-Partenkirchen
Kinderskischule / Skiguiding / Skischool / Tiefschnee-Skitouren / Langlauf-Verleih / Skiverhuur / Snowboard-Verleih / Tourenski-Verleih / sledge rental / No Handicap - Ski sports / Ski depot / Rental for winter sports clothes & accessoires /
Openingstijden
08:00 - 18:00

SKISCHULE - SKIVERLEIH - SNOWBOARDVERLEIH - SKISERVICE
Alles unter einem Dach!
Direkt an der Talstation der Hausbergbahn
Directly next to the valley station of the Hausbergbahn in the Classic area of Garmisch.
Individual programs for children and adults
Small groups, the aim is max. 8 students per group
Starting in class is possible every day, even on Sundays
Top modern ski and snowboard rental is always equipped with the latest materials.
Safe - annual binding verification
maximum fun - every ski is prepared in our workshop before renting out.
Hygienic - latest shoe disinfector
modern ski and u. Snowboard storage with boot drying system
sports shop with all the necessary equipment
nice little café bar to round off your perfect winter day.
Skischule Garmisch-Partenkirchen
Hausberg 4b, 82467 Garmisch-Partenkirchen
Kinderskischule / Skiguiding / Skischool / Tiefschnee-Skitouren / Langlauf-Verleih / Skiverhuur / Snowboard-Verleih / Tourenski-Verleih / sledge rental / No Handicap - Ski sports / Ski depot / Rental for winter sports clothes & accessoires /
Openingstijden
08:00 - 18:00

SKISCHULE - SKIVERLEIH - SNOWBOARDVERLEIH - SKISERVICE
Alles unter einem Dach!
Direkt an der Talstation der Hausbergbahn