Vötter´s Hotel
5710 Kaprun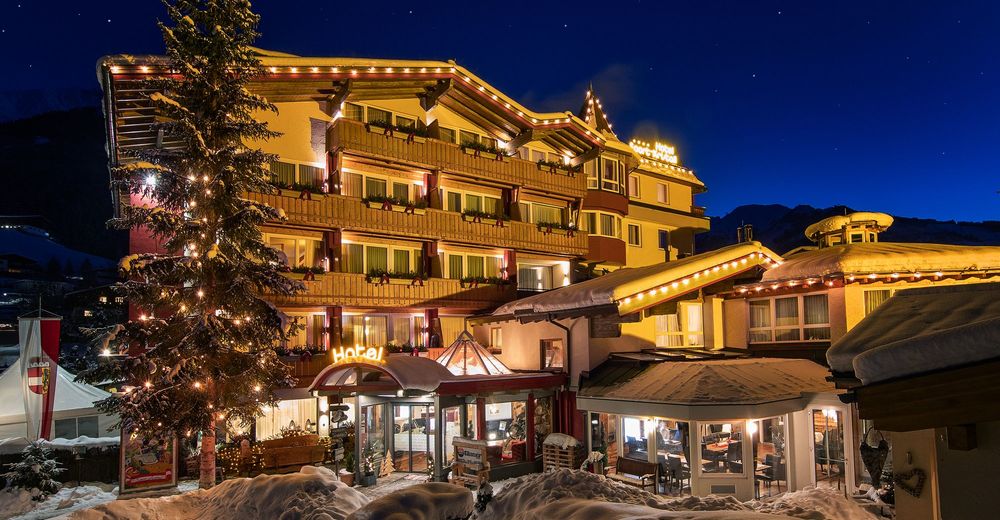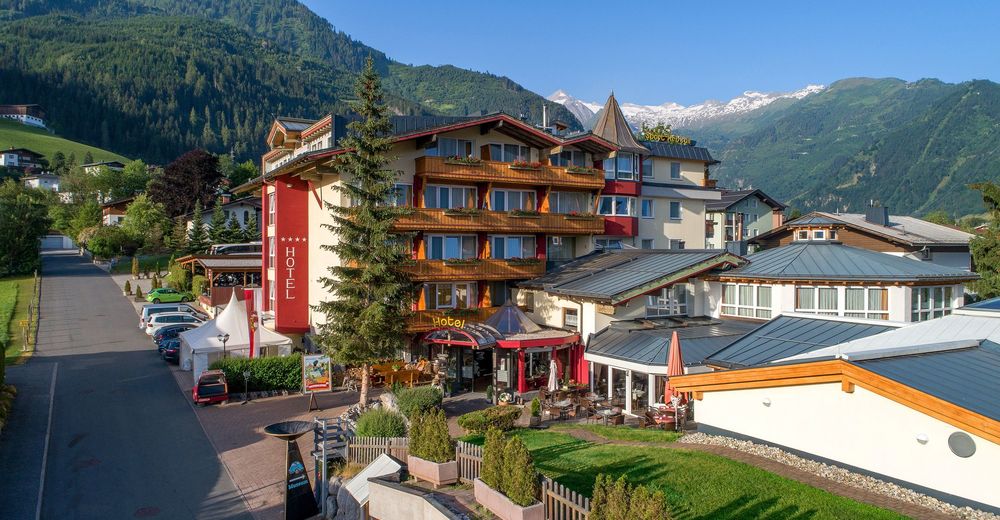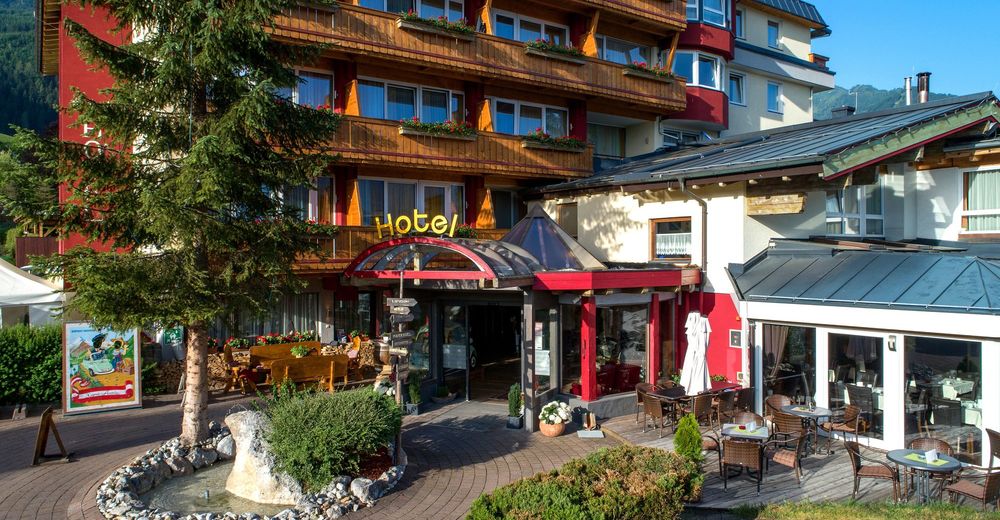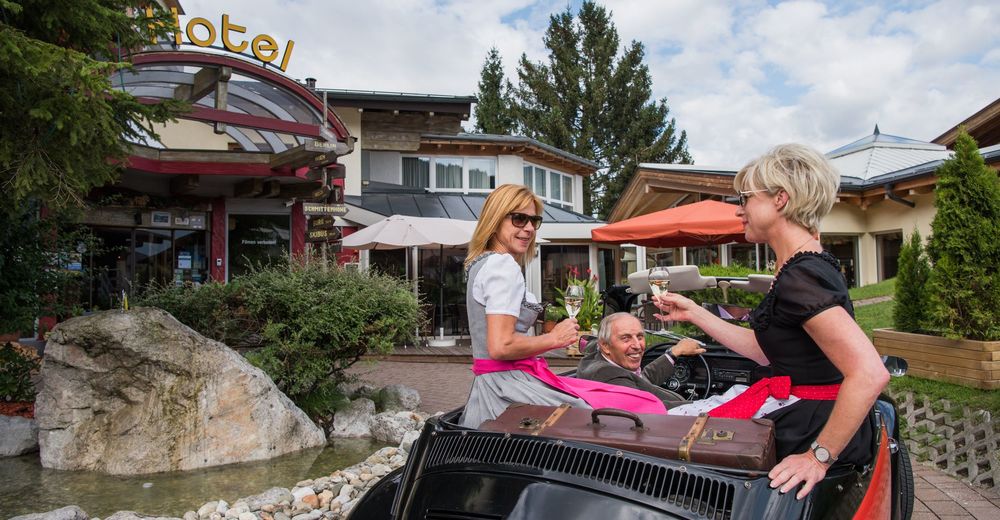 © PREVIEW PHOTOGRAPHY - Matthias Kendler
© PREVIEW PHOTOGRAPHY - Matthias Kendler
© PREVIEW PHOTOGRAPHY - Matthias Kendler
hotel

110 Bedden, 41 Kamers

Vötter

Schloßstraße 32, 5710 Kaprun
Verwöhnurlaub für aktive Genießer im Vötters Hotel **** in Kaprun/Zell am See
We would like to introduce our hotel:
Enjoy relaxing vacation days in our family run ****Hotel Vötter's Sportkristall, which is located quietly in Kaprun village. The free of charge ski bus, the entrance to the cross country ski slopes, as well the winter walks are right in front of the hotel.
The new Kristall spa- and pool area offers a variety of different saunas, an aromatic steam bath and infra red light cabin. A highlight definitely is the outdoor Rock Jacuzzi. Indulge in the luxury of a relaxing massage or beauty treatment in new premises. The panorama relaxation room is the perfect place to enjoy the beautiful view to the impressive mountains – here you can relax your mind – let go and unwind.
Our Chef and his team prepare culinary delicacies. The traditional bar with open fireplace builds the heart of the hotel and invites to stay and enjoy the cosy atmosphere.
Our guests are welcome to visit the hotel owned vintage car museum for free. The Sportsbar Bowling & More (open as off 6pm) with bowling lanes, Dart & Internet Surf Station, pool-table, table soccer and more is located in the front wing of the hotel.
For our little guests there is a nice children room with toys and - as soon as there is snow - we have a sliding hill right in front of the hotel.
For further information and pictures please visit on our web-site www.sport-kristall.at.
Family Vötter & Team
Videos
Allgemeine Verfügbarkeit Vötter´s Hotel
op aanvraag
beschikbaar
niet beschikbaar
december 2020
KW
ma
di
wo
do
vr
za
zo
1
2
3
4
5
6
7
8
9
10
11
12
13
14
15
16
17
18
19
20
21
22
23
24
25
26
27
28
29
30
31
november 2021
KW
ma
di
wo
do
vr
za
zo
1
2
3
4
5
6
7
8
9
10
11
12
13
14
15
16
17
18
19
20
21
22
23
24
25
26
27
28
29
30
december 2021
KW
ma
di
wo
do
vr
za
zo
1
2
3
4
5
6
7
8
9
10
11
12
13
14
15
16
17
18
19
20
21
22
23
24
25
26
27
28
29
30
31
januari 2022
KW
ma
di
wo
do
vr
za
zo
1
2
3
4
5
6
7
8
9
10
11
12
13
14
15
16
17
18
19
20
21
22
23
24
25
26
27
28
29
30
31
februari 2022
KW
ma
di
wo
do
vr
za
zo
1
2
3
4
5
6
7
8
9
10
11
12
13
14
15
16
17
18
19
20
21
22
23
24
25
26
27
28
Prijzen
| Winter | Hoofdseizoen | Vor-/Nebensaison |
| --- | --- | --- |
| Overnachting | - | - |
| met ontbijt | € 76 tot € 96 | € 72 tot € 86 |
| Half pension | € 94 tot € 114 | € 84 tot € 104 |
| All-inclusive | - | - |
| Zomer | Hoofdseizoen | Vor-/Nebensaison |
| --- | --- | --- |
| Overnachting | - | - |
| met ontbijt | € 72 tot € 84 | € 64 tot € 76 |
| Half pension | € 84 tot € 96 | € 79 tot € 86 |
| All-inclusive | - | - |
Rates are per person per night in the double room Kaprun
For Christmas and New Year there are special rates
hotel

110 Bedden, 41 Kamers

Vötter

Schloßstraße 32, 5710 Kaprun
Kamers/Appartementen
Betalingswijzen

Visa Card, Mastercard , Maestro/Card and Cash