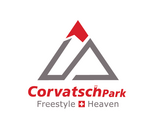 Corvatsch Snowpark
Freestyle Heaven – one of the largest snow parks in the Alps
For amateur shredders, beginners and pros, Corvatsch Park is an enormous playground and a serious training facility all in one. The set-up includes various kickers and rail lines in a range of difficulty levels, which allows the park to live up to its claim of being a "freestyle heaven".
In the last 10 years, Corvatsch Park has become one of the largest snow parks in the Alps and a venue for national and international competitions.
---
Schnee- und Parkstatus
Leider keine aktuellen Parkinformationen vorhanden.
SneeuwwaardenVandaag, 09:40
Detailliertere Informationen zu den Pisten, Loipen, Winterwander- und Schlittelwege: www.engadin.ch/de/pisten-loipen-wege/pisten/ www.engadin.ch/de/pisten-loipen-wege/loipen/ www.engadin.ch/de/pisten-loipen-wege/winterwanderwege/ www.engadin.ch/de/pisten-loipen-wege/schlittelwege/
---
Corvatsch Snowpark
Ligging boven zeeniveau

2702 m

Lengte

1.000 m

Hemelsrichting

N

Elemente

15

Area

Kickerlines, Jiblines, Bagjump, Halfpipe Chillout Area

The park consists of two box lines (gliding elements), one kicker line (jumps) and one table jump (big jump). A new type of jump is integrated with a box that leads to a cliff-drop. In the lower part of the Freestyle Park there will be built more lines and boxes.

All in all 40'000 cubic metres snow will be work out with the snow cat. The park does have more than 20 boxes (butter, straight, rainbow and curved boxes). The Freestyle Park consists of different lines for all skill levels. Easy small jumps for the kids, but also jumps with more than 25 metre tables for the top riders.

Status

Elemente

| | |
| --- | --- |
| | Double Kinked Tank 8m (Specials) |
| | Down Rail 8m (Rail) |
| | Downbox Jump 8m (Kicker) |
| | Elbow Tank 6m (Specials) |
| | Kicker Jump 8m (Kicker) |
| | Kids Rail 4m (Rail) |
| | Multi Jib Industry 3m (Specials) |
| | Multi Jib Industry 3m (Specials) |
| | Rainbow Butter-Box 8m (Box) |
| | Roller Jump 4m (Kicker) |
| | Stepup Jump 6m (Kicker) |
| | Straight Butter-Box 8m (Box) |
| | Wave Butter-Box 8m (Box) |
| | Riffelrohr Tube 4m (Pipeslide) |
| | Staircase Special (Specials) |
---
Snowpark Corvatsch
Elemente
---
Weitere Informationen
Schneeerzeugung

40.000 m³/Seizoen

Pistengerätestunden

500 Uren

Aantal uren shaping per seizoen

1.250h

Link
Park Size

L

Total

30

Easy

8

Public

19

Pro

3
Webcams
Meest populaire snowparks