Snowpark Crans Montana
Snowpark Crans Montana
As part of the famous Adrenaline ski area in the Snowpark Crans-Montana is divided into two separate areas.
Because of the snow park has a designated area for freestyle beginners (and kids) at the ski lift Mérignou (west of the railway from Crans-Montana). In this area there is a mini ski cross / boardercross, slides, boxing and many jumps to make the freestyle fun run free. This area of the snowpark is frequented mainly by local ski schools and is perfect for any beginner freestyle.
The second part of the snowpark of Crans Montana is the Pro-Park and ultimately the most important part. Two lines of jumps (one hard and one small) and a pit-line for experienced riders are available. Freestylers - Ski and Snowboard - gather in the center of the snowpark of Crans-Montana in the chill area, the perfect place to watch the best riders in the region, while listening to music and enjoying the sun!
---
Sneeuw en parkstatus
Sorry, er is geen actuele parkeerinformatie beschikbaar.
SneeuwwaardenVandaag, 05:01
Wir wünschen Ihnen einen angenehmen Aufenthalt in Crans-Montana !
---
Snowpark Crans-Montana
Ligging boven zeeniveau

2260 m

Elemente
---
Weitere Informationen
Video's
01:57
01:58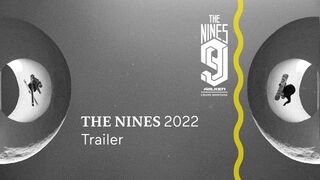 01:51
Webcams
Meest populaire snowparks