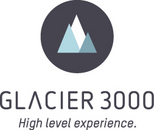 Snowpark Glacier 3000
Les Diablerets - Glacier 3000
© www.sharpedges.nl
© www.sharpedges.nl
© www.sharpedges.nl
The Snowpark Glacier 3000 in Les Diablerets, Gstaad is one of the few snowparks that offers already good riding conditions in the early winter months from October-November. So it is hardly surprising that some some professional riders take the chance to ride the snowpark and prepare for the next winter season. The three lines with different levels of difficulty with tables, rails and boxes guarantees fun and safe riding for every snowboarder or freeskiers.
---
Schnee- und Parkstatus
Leider keine aktuellen Parkinformationen vorhanden.
SneeuwwaardenVandaag, 04:01
---
Snowpark Glacier 3000
Elemente

18

Area

The two lines with different levels of difficulty with tables, rails and boxes guarantees fun and safe riding for every snowboarder or freeskiers.

Elemente

tabletop Kicker

knuckle, 8m table

tabletop Kicker

knuckle, 8m table

tabletop Kicker

knuckle, 10m table

tabletop Kicker

knuckle, 10m table

tabletop Kicker

knuckle, 10m table

double kinked Box

down-flat-down

straight Box

flat

straight Box

down

picknick table Specials

straight Rail

elephant Rail

double kinked Rail

softbow Rail

up

snow butter box Specials

wallride Specials

pole (Specials)
rollercoaster Box

rollercoaster Rail
---
Weitere Informationen
Park Size

M

Total

16

Easy

4

Public

8

Pro

4
Webcams
Meest populaire snowparks