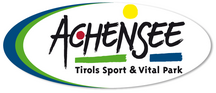 Achenseeschifffahrt
© Achensee Tourismus
© Achensee Tourismus
© Hannes Senfter
© Hannes Senfter
© Achensee Tourismus - Hans Zloklikovits
© Achensee Tourismus
© Achensee Tourismus
© Achensee Tourismus
© Achensee Tourismus
Crystal clear water under a deep blue sky. Enjoy the impressive mountains around the "fjord" of Tirol on a boat trip on Lake Achensee.
Feel the fresh breeze and soak in the breathtaking view of the Karwendel and Rofan mountains while touring Lake Achensee on a leisurely cruise. This excursion is not just a boat trip, it is a wonderful experience that lets you truly relax and unwind. Explore the surroundings of the "Tirolean Sea" in summer at leisure on a hop-on hop-off cruise, or if you want to add a bit more activity, combine the boat trip with a hike.
The Achenseeschifffahrt (Achensee shipping company) looks back on an eventful past. Abbot Albert Wildauer, who had a captain's licence himself, was the most important pioneer in the shipping sector. He commissioned the construction of a ship for Lake Achensee. The parts of the new ship were transported by rail to Jenbach, then by horses to Pertisau for assembly. The steam-powered "MS St. Josef" laid the foundation of the success story of the Achenseeschifffahrt in 1887. During the summer the boat tours run in conjunction with the Achenseebahn with minimal transfer times, making it easy to combine train and boat rides.
Casting off – boat tours with the Achensee ships
Today the fleet of the Achenseeschifffahrt has three modern passenger ships: The "MS Achensee", the "MS Tirol, and the "MS Stadt Innsbruck" cruise over Tirol's largest lake. Sit back and relax while taking in the stunning scenery on a boat tour on Lake Achensee.
Combined hiking and boat tour - boat tours with the Achensee ships
Choosing the Gaisalm as your destination lets you combine a boat trip, views of the lake and hiking. The ships travel from Achenkirch over the turquoise-green waters of the Tirolean Sea. The idyllic traffic-free route along the western shore is ideal for hikers who are looking for diverse terrain. Narrow paths meander above the lake or alongside the shore, always affording beautiful vistas of Lake Achensee. The trail is a classic for locals and is often used as a morning jogging tour.
Contactinformatie
Verdere informatie:
https://www.achenseeschifffahrt.at
Aanvragen aan:
info@achenseeschifffahrt.at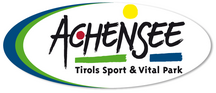 Accommodatie zoeken Achensee
77 Hotels, Vakantiewoningen...
123 Aanbiedingen en Arrangementen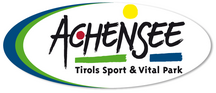 Sportaanbieders Achensee
Aanbiedingen en Arrangementen Achensee
Evenementen
04.05. - 07.05. dagelijks

11.05. - 14.05. dagelijks

18.05. - 21.05. dagelijks
Webcams