Parkhotel Matrei
6143 Matrei am Brenner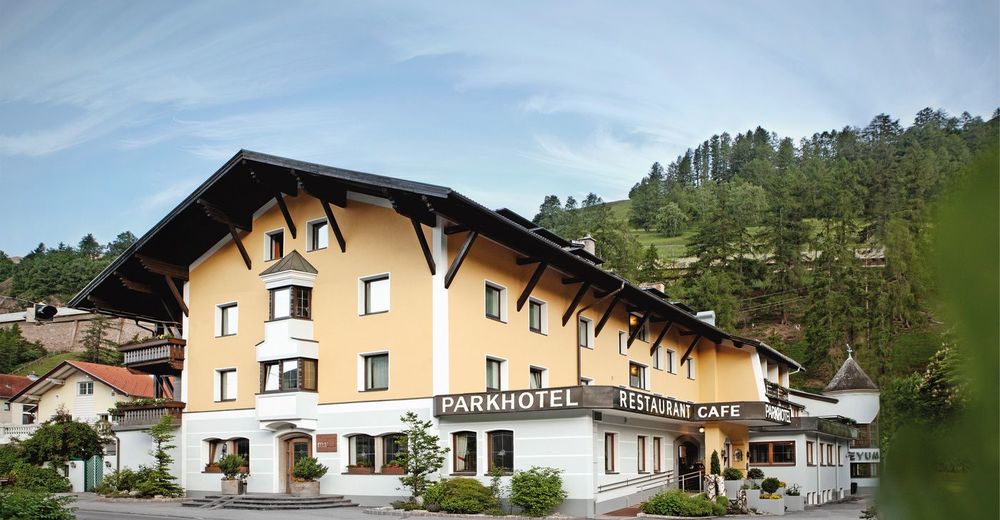 Welcome to the Parkhotel Matrei!
Hiking in the Wipp Valley between the Zillertal and Stubai Alps
Hiking in the Wipp Valley and its side valleys is a real highlight! Where else nowadays can you experience these kinds of highs, a genuine feeling of freedom achieved by such simple as well as straightforward means and ways, solely through nature and movement.
Hubert von Goisern, an Austrian singer-songwriter, says: "Whenever there are mountains around I know that I can go up there and get a totally new perspective on life from the top." So that you can see for yourself, we invite you to hike through the Wipp Valley between the Zillertal and Stubai Alps. As variety whilst hiking is not difficult with the Parkhotel Matrei! From here you can set off on the most beautiful tours around in just a few minutes, discover Tyrol's most magical mountain pastures, try out the Tyrolean national sport and associated Tyrolean lifestyle.
An extensive hiking network of over 500 kilometres in the Wipp Valley allows you to superbly explore the Tyrolean mountains with the Serles-Habicht-Zuckerhütl nature reserve, the Nößlach Joch-Obernberger See-Tribulaune conservation area and the St. Jodok, Schmirn and Vals mountain valleys on foot. Various guided hikes are offered every week by the Parkhotel Matrei in cooperation with the local tourist office.
South Tyrol's Wipp Valley with its side valleys Pflerschtal, Pfitschtal and Ridnauntal supplement and enrich the activities on offer, a cross-border region, which is quite unique due to its scenic beauty, character, history and culture.
Your host Florian Obojes is a passionate hiker himself and is happy to let you in on some of the best tour tips! Here's a little taster for you:
Prijzen
| Winter | Hoofdseizoen | Vor-/Nebensaison |
| --- | --- | --- |
| Overnachting | - | - |
| met ontbijt | € 52,50 tot € 105 | € 48,50 tot € 85 |
| Half pension | € 75 tot € 125 | € 69 tot € 95 |
| All-inclusive | - | - |
| Zomer | Hoofdseizoen | Vor-/Nebensaison |
| --- | --- | --- |
| Overnachting | - | - |
| met ontbijt | € 52,50 tot € 105 | € 48,50 tot € 85 |
| Half pension | € 75 tot € 125 | € 69 tot € 95 |
| All-inclusive | - | - |
Preise pro Person und Nacht und Verpflegung
je nach Zimmertyp, Belegung und Saison
exklusive der Orftstaxe - inklusive aller Steuern

---
Kinderfestpreise in € mit Halbpension/Nacht:
bis 5 Jahre: frei
von 6 bis 9 Jahre: € 29,00 bis € 40,00
von 10 bis 12 Jahre: € 39,00 bis € 50,00
von 13 bis 14 Jahre: € 49,00 bis € 60,00
---
Kamers/Appartementen
Betalingswijzen

Bar, Überweisung, Rechnung à conto Firma möglich, Bankomat, Travellercheques, Scheck; Kreditkarten: Diners Club, Visa, Eurocard/Mastercard, American Express, JCB