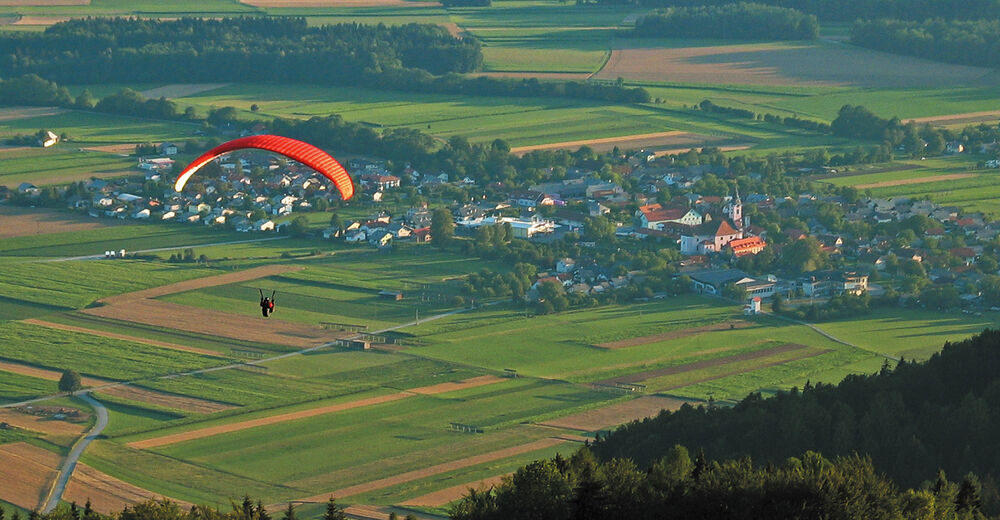 The community Cerklje na Gorenjskem in the Gorenjska region is a newly established five communities in 1994, formerly belonging to the municipality of Kranj. Its area is 79 km² and is home to about 7011 residents.
Cerklje considered today as a shopping center for 30 surrounding villages and 21 village communities. Cerklje is also an important hub of trails at the foot of the mountain of Krvavec. After spending a busy day in our region, you can relax in one of the restaurants or looking for a hotel. Cerklje promises an enjoyable holiday for all: for families, nature lovers, sportsmen and businessmen that the place from Brnik Airport is just 5 minutes to reach from Kranj is just 15 minutes from Ljubljana in just 20 minutes.
Many marked cycling and hiking trails make for an active holiday, recreation and relaxation. In winter, the ski area attracts easily accessible Krvavec in the Slovenian Alps. Just as the Winter attracts skiers, so the Summer offers countless opportunities for hiking or cycling. Both skiers and hikers invites Krvavec to enjoy the unspoiled nature with beautiful views of the surrounding hillsides, as well as the authentic local cuisine.
You only have an hour, you want to make an unforgettable experience? Or you want to feel the sun on a misty winter day on the mountain? Then you are exactly right in Cerklje where you immerse yourself in the quarter hour from the international airport in an alpine world where the mild climate of the mountain villages is in optimum synergy with the various typical local offers.
---
Vrijetijdstips Cerklje na Gorenjskem / Gorenjska
---
Contact Cerklje na Gorenjskem / Gorenjska

TIC Cerklje na Gorenjskem
Krvavška cesta 1b, SI-4207 Cerklje na Gorenjskem
Telefoon

Fax

Homepage
E-Mail
Plaatsen Cerklje na Gorenjskem / Gorenjska
Webcams