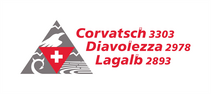 Piz Trovat ferratas I and II
With 300 metres of vertical distance, 500 steps, 600 metres of steel cables, a stunningly high rope bridge, a 35-metre-long Tyrolean traverse and incredible scenery of ice and rock, adventure awaits you on Piz Trovat.
At the Diavolezza mountain station, there is a small path that takes you down to the start of the Piz Trovat via ferratas at 2,846 metres above sea level. From here, you can take either the Piz Trovat I route (K1–3) or the Piz Trovat II route (K5–6). The descent takes you along the north-east ridge over uneven terrain and scree. Because the trail is quite steep in places, sure-footedness is a must. The route back to the Diavolezza mountain station is signposted.
Use is under your own responsibility and at your own risk. For your first time on this route, it is recommended that you go with a professional mountain guide.
The via ferratas are open from July, depending on snow conditions.
Contactinformatie
Verdere informatie:
https://www.corvatsch-diavolezza.ch/erlebnisse/...
Aanvragen aan:
info@diavolezza.ch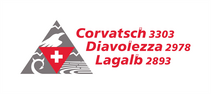 Accommodatie zoeken Diavolezza
2 Hotels, Vakantiewoningen...
Evenementen
01.07. - 02.07. dagelijks
Webcams