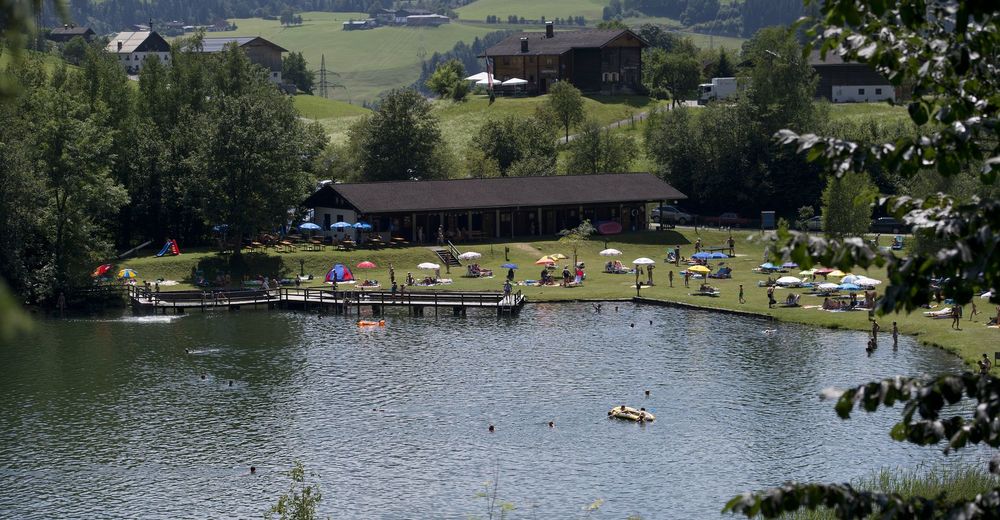 © Tourismusverband Goldegg - Andreas Schaad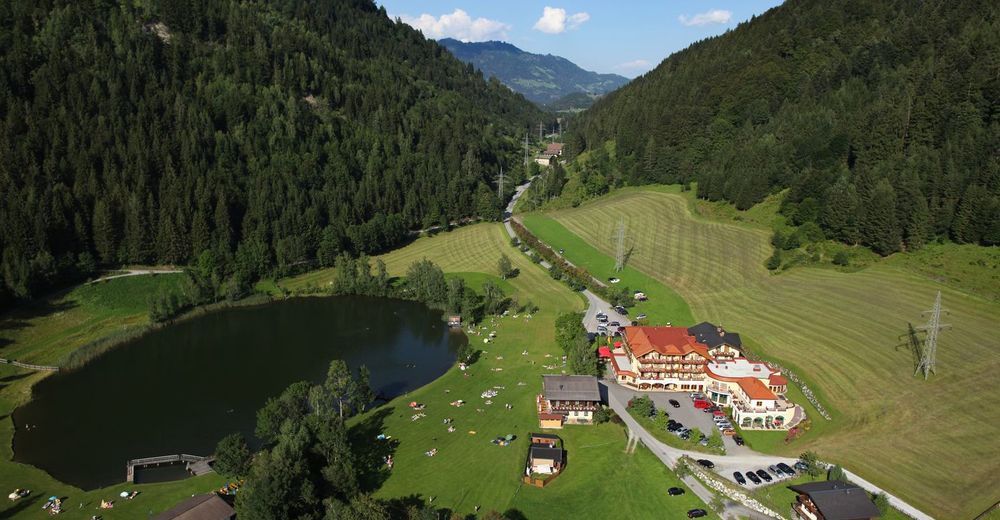 © Tourismusverband Goldegg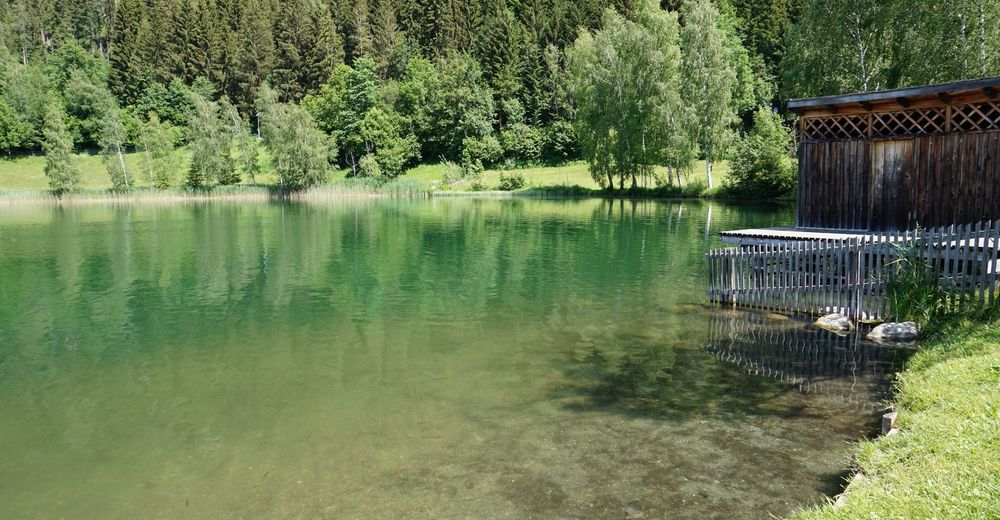 © Tourismusverband Goldegg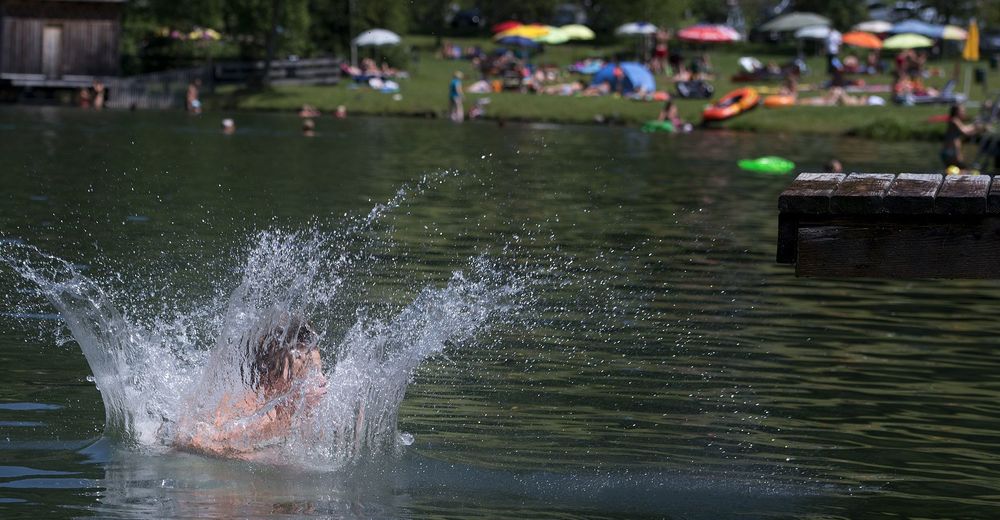 © Tourismusverband Goldegg - Andreas Schaad
Böndlsee
The Böndlesee lake is located a little bit away from Goldegg and offers a refreshing cooling down in the most splendid mountain scenery. At 843 metres above sea level, it does not get quite as warm as the Goldegg lake. It usually gets up to 24 degrees and is especially suitable for many an active hour in the water. A few really nice guesthouses and outdoor restaurants are just a stone's throw away. For example the Seebichl restaurant located just above the Böndlesee lake. Eva Pronebner is the landlady at the Seebichl. Despite her young age, she has already travelled around the world and returned home to Goldegg for here it is the nicest. Back at home she built a life for herself. In the summer she looks after the sunbathing areas by the lake and manages the small buffet at the lido. If you find yourself eating sausage and chips, then these are cooked by Eva. Ice cream, cold drinks, hot coffee; Eva knows what is good and what is needed for a nice day at the Böndlesee lake.
Prijzen
Badeanstalt Böndlsee:
Tel. +43 (0) 664 4451 351
Eintritt:
Erw.: € 3,50 / Kind (6-15 Jahre): € 2,00
Liegewiese Hotel Seeblick:
Tel. +43 (0) 6416 7312
Eintritt:
Erw.: € 3,00 / Kind (6-14 Jahre): € 1,50
---
Untergrund im Badebereich
sandig
steinig
Details
Nichtschwimmerbereich
keine Hunde erlaubt
Infrastructuur
Umkleidekabinen
WC-Anlagen
mit öffentlichen Verkehrsmitteln erreichbar
Parkplätze
Gastronomie (Restaurants, Cafés)
Beschaffenheit der Liegebereiche
Weide
Schattenplätze
Sport-Angebot
Wasseranlagen (Rutsche, Sprungbrett, etc.)
Beach Volleyball
Tischtennis
Kinder & Familien
Klein-/Kinder-Badebereich
(Sand-)Spielplätze
Leihservice
Sonnenschirme
---
Contact
TVB Goldegg
Hofmark 18, A-5622 Goldegg
Telefoon

Fax

Homepage
Maat
Ligging boven zeeniveau

845 m

Vlak

0.017 km²

Tiefe

8.6 m
Seizoen
01.06.2020 - 13.09.2020
Openingstijden
09:00 - 19:00 Uur
---
Accommodatie zoeken Goldegg am See
22 Hotels, Vakantiewoningen...
6 Aanbiedingen en Arrangementen
Webcams