Alfaierhof - Bergheimat
6150 Gschnitz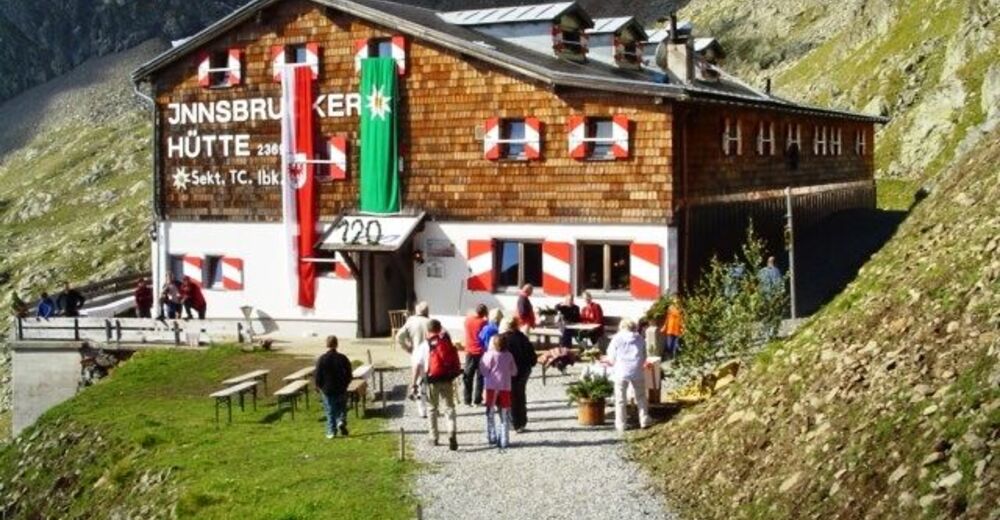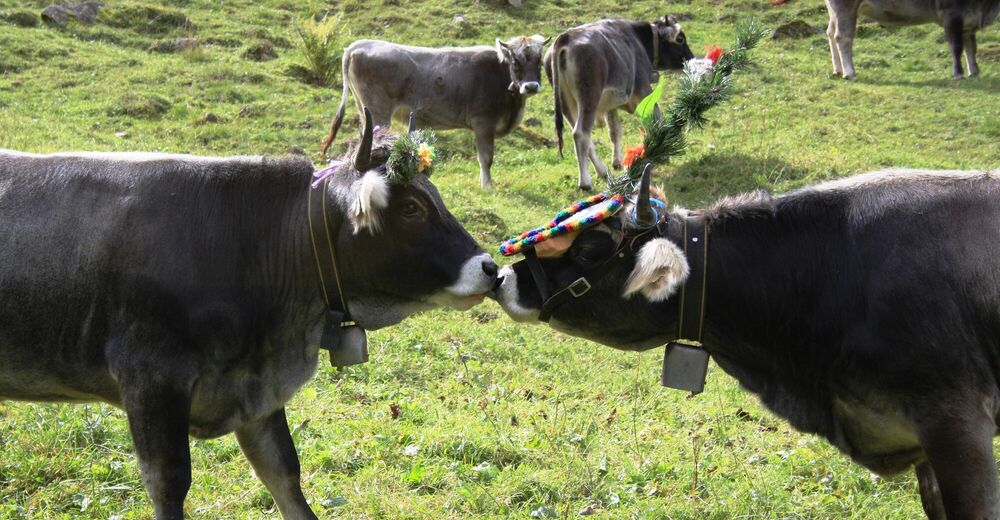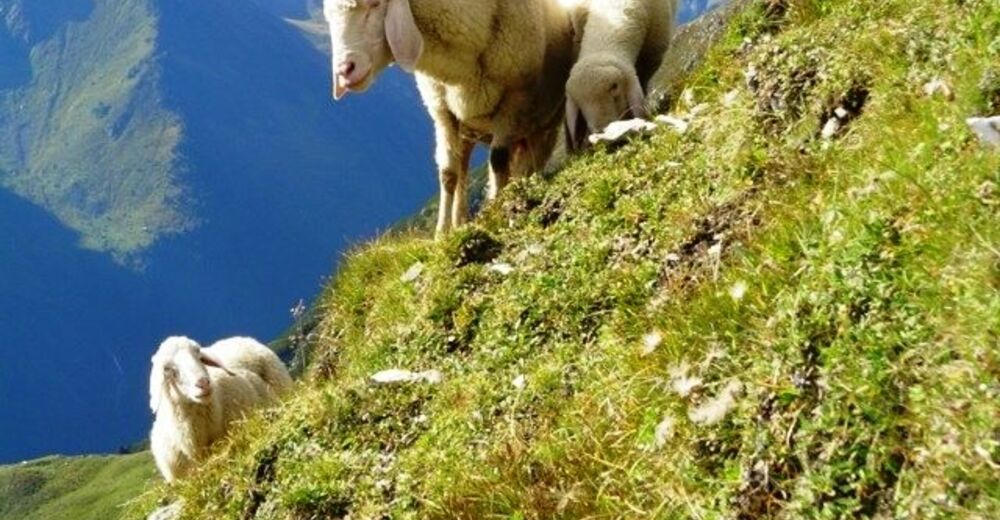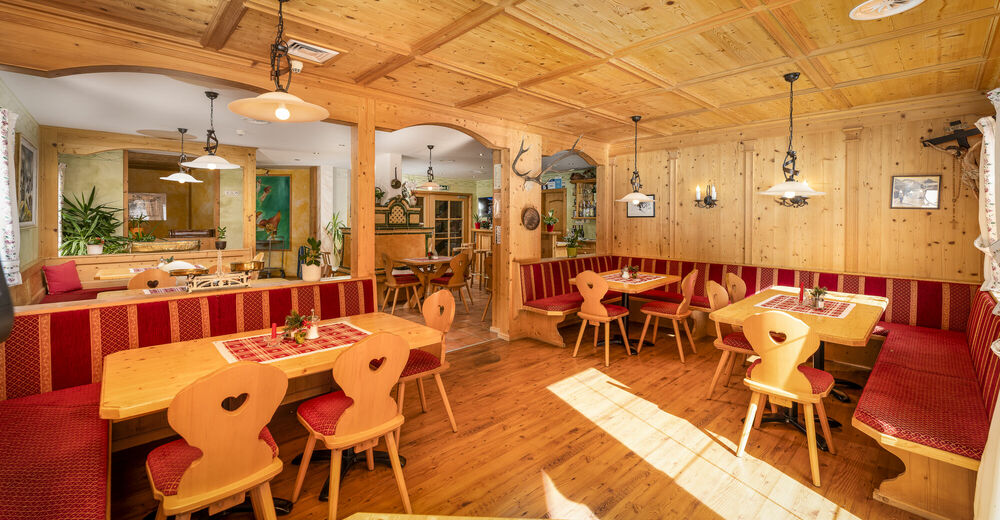 Worm welcome at Alfaierhof-Bergheimat!
Comfortable accommodation for a vacation in Tyrol is the prerequisite for a relaxing and pleasant feel-good vacation. In the new Alfaier Bergheimat, elves and mystical characters have left their mark and ensure a restful sleep.
Whether you choose the King Elbengast suite, the Morgentau apartment, Bergkristall or the Goldkappl room, you will be accompanied by a fabulous figure of the Gschnitztal valley and you will be surprised by artistic design everywhere.
Adventure vacation for the whole family at the Alfaierhof
Whether in summer or winter, a holiday on the Alfaier farm always promises something special. The farmer lives in nature and with nature - and we are there live! Agriculture has been practiced at the Alfaierhof for many centuries.
Who wouldn't even want to watch the cows milk in the barn?
Go on a stable tour with the farmer Ferdinand?
Let us explain how to make milk into curd cheese and cheese or how to make the spicy bacon?
Of course, our organic products can be found in the rich breakfast buffet - yes, a farm holiday is a holiday at the Alfaierhof!
Children's fun and unforgettable holidays with children at the Alfaierhof
Enjoy relaxing holidays with your children and discover the many great adventures at the Alfaierhof in Tyrol: romping around outdoors, watching the farmers milking, petting animals, sliding, hopping in the hay, driving a tractor, hiding in the children's house or playing in the play room Uno or paint an elf booklet.
Fabulous summer delights
A summer vacation in a family-friendly environment at the Alfaierhof in Tyrol promises many fun adventures and relaxation for young and old.
Happy who lives here on the Alfaierhof or takes a vacation - the wonderful mountains invite you!
Over meadows, pastures, on easy hiking trails in the valley up to the 3000m high mountains of the Gschnitzer mountains, everything is possible!
A walk along the stream, to the waterfall, to the Lapones Alm, or are you drawn up to the Innsbrucker Hütte or even to the highest mountain, the Habicht (3277m)?
This quiet valley, which has been spared from traffic, will make you marvel again and learn to live with all your senses!
Wellness & wellbeing
Recharge your batteries during a wellness holiday at the Alfaierhof! Take a deep breath and let yourself be enchanted by the pleasant atmosphere in the idyllic Gschnitztal. In addition to healthy food, restful sleep, lots of fresh air and outdoor exercise, our individually designed wellness area in the Alfaier mountain home guarantees the best relaxation: In the mystical art grotto, the 4 elements - earth, water, fire, air - bring body and soul into balance.
Wellness
sauna
Recharge your batteries on the energizing stones
Find your inner rhythm by evenly rippling the grotto source
Relax in our brine steam bath or our infrared sauna
Pamper yourself with a soothing massage
Get the circulation going by kneeling
Chill in the room of the senses
Take a morning dew hike
And drink a lot of our healthy, crystal clear mountain water
Allgemeine Verfügbarkeit Alfaierhof - Bergheimat
op aanvraag
beschikbaar
niet beschikbaar
november 2021
KW
ma
di
wo
do
vr
za
zo
1
2
3
4
5
6
7
8
9
10
11
12
13
14
15
16
17
18
19
20
21
22
23
24
25
26
27
28
29
30
Prijzen
Doppelzimmer Bergheimat (Doppelzimmer)
pro Person / pro Nacht
| Ohne Verpflegung
1 Person vanaf 45,00 €
2 Personen vanaf 90,00 €

Suiten Bergheimat (Suite)
pro Einheit / pro Nacht
| Ohne Verpflegung
2 Personen vanaf 79,00 €
3 Personen vanaf 95,00 €
4 Personen vanaf 109,00 €
5 Personen vanaf 129,00 €
6 Personen vanaf 138,00 €

Appartements Bergheimat (Appartement/ Ferienwohnung)
pro Einheit / pro Nacht
| Ohne Verpflegung
2 Personen vanaf 69,00 €
3 Personen vanaf 85,00 €
4 Personen vanaf 99,00 €
5 Personen vanaf 124,00 €
6 Personen vanaf 132,00 €

Familienzimmer Bergheimat (Familienzimmer)
pro Person / pro Nacht
| Ohne Verpflegung
1 Person vanaf 55,00 €
2 Personen vanaf 110,00 €

Betalingswijzen
Cash payment; Cards); Transfer
Opmerkingen:
Prices depending on occupancy, room category and length of stay
excl. final cleaning, excl. local tax
Breakfast: € 10.50 per person
Final cleaning: App./Suite small € 45.00
Final cleaning: App./Suite large € 55.00
Short stay surcharge: 10% (up to 3 days)
Single room surcharge: € 12.00
Included in the price: electricity, laundry, dishes
Children's discount (in the parents' room):
0-3y .: 100%
4-6Y .: 70%
7-10Y .: 50%
11-14Y .: 30%

---
Just send us your bergfex request
We are happy to answer them promptly and look forward to
We look forward to welcoming you to the Gschnitz soon!
Your host - Ferdinand Pillory
Kamers/Appartementen
Betalingswijzen

Cash payment; Cards); Transfer