Hotel Schwengerer
8252 Mönichwald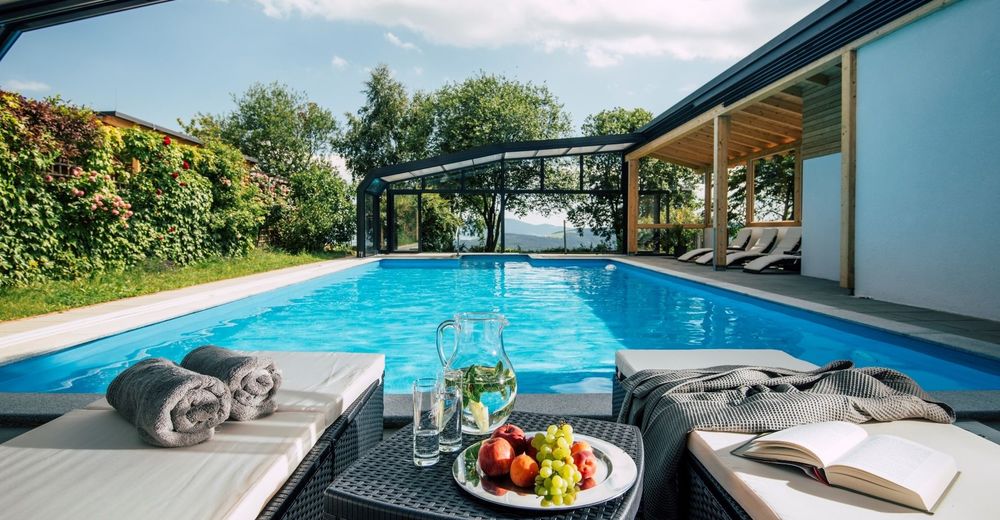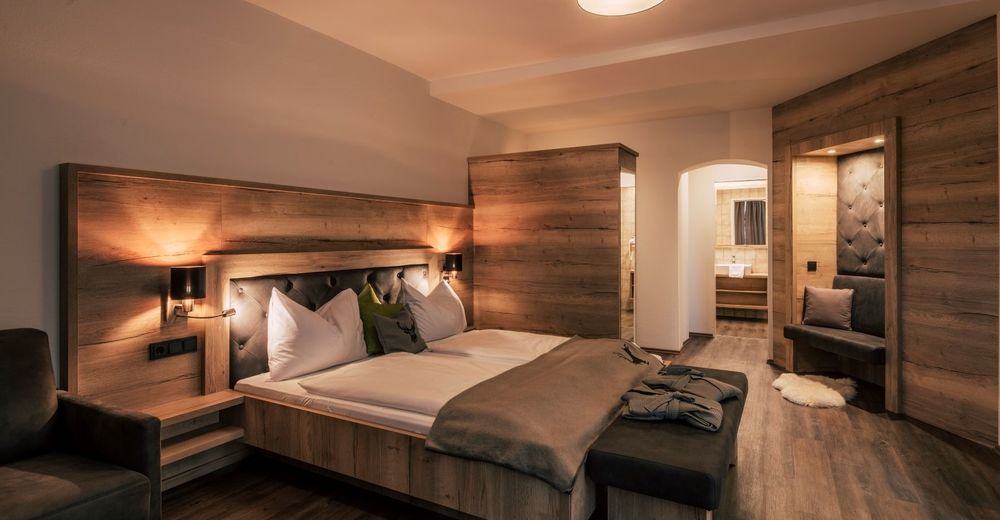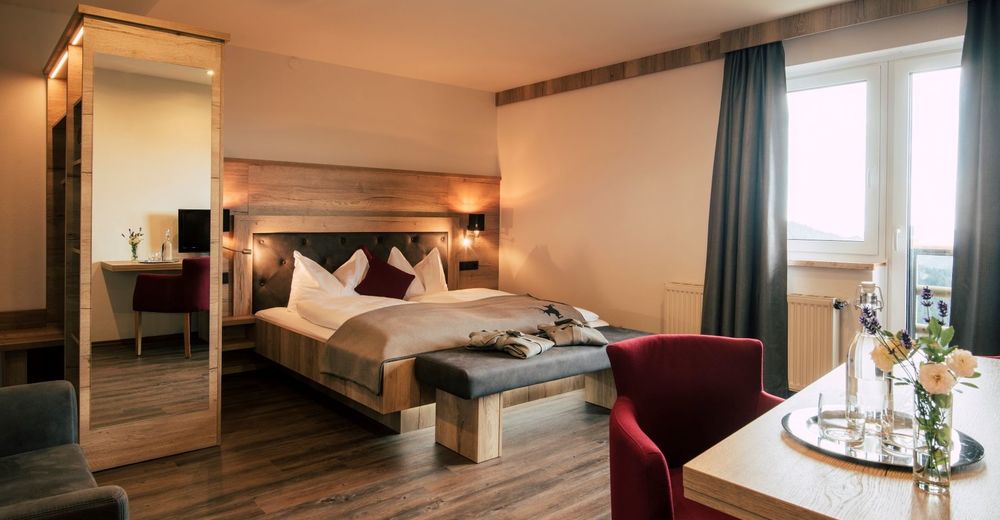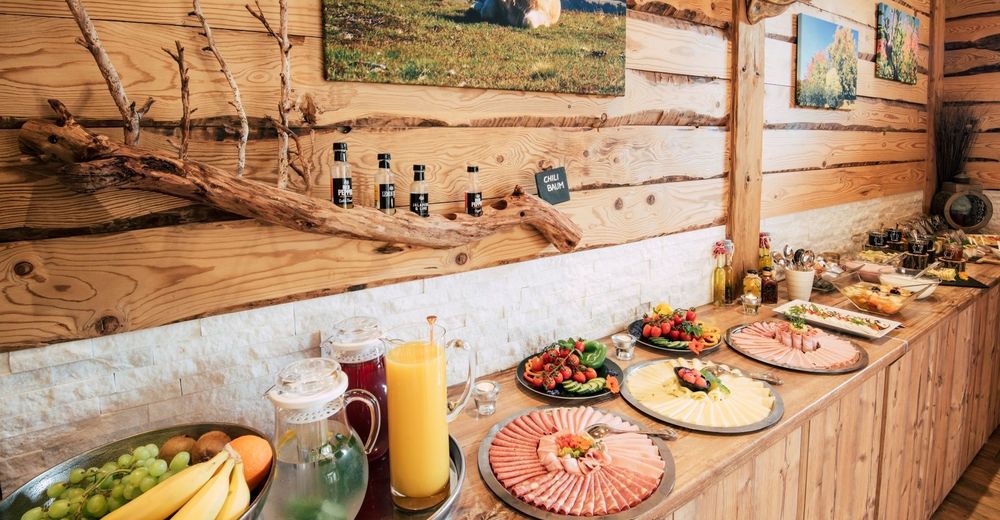 Welcome to the sunny side of Hochwechsel!
In einem gastlichen Haus sollen Sie sich als Gast bis auf die Zehenspitzen wohl fühlen", lautet die Philosophie des 3-Sterne-Superior Berghotels Schwengerer. Genießen Sie bei uns einen sportlich-aktiven oder ruhigen-erholsamen Sommerurlaub in der idyllischen Bergwelt des Hochwechsels.
Über saftige grüne Wiesen wandern, die herrlichen Hügellandschaften und Almen erkunden, genußvolle Stunden am neuen, beheizten und chemiefreien, überdachten Pool verbringen und ins erfrischende Nass abtauchen. Das Berghotel Schwengerer-Team freut sich schon auf Sie und wünscht Ihnen herrliche Urlaubstage. Auf ein herzliches Willkommen und Wiedersehen im samtenen Joglland.
Der Sommer im Joglland:
Wie sehr weitet sich die Sicht, wenn du nach oben steigst und immer mehr hinter dir lässt, was du an Ballast ständig mit dir trägst. Deine Augen schweifen noch auf der Suche nach Licht und inzwischen stolpert dein Schritt auf's neue über einen Stein. Im nächsten Atemzug blenden die ersten Sonnenstrahlen deine Augen. Seit langem spürst du wieder den Sommer.
Wir freuen uns auf Ihr Kommen und wünschen Ihnen einen angenehmen Aufenthalt!
The rich nature invites you to dinner - At Hotel Schwengerer great value is placed on freshness and regionality. Our regional specialties guarantee seasonality and unadulterated taste. High-quality food is processed to classic dishes, regional delicacies and down-to-earth delicacies. Home-made desserts, fine wines and the regional fruit juice range complete our culinary offer harmoniously.
Carefree days at Hotel Schwengerer
In one of our 30 rooms, you will be awakened in the morning by the birds with their twittering. Otherwise it is quiet. When you open the window, fresh, clear air comes in. Start the day with a rich breakfast with the milk of Nachbar's cows, fresh eggs and regional products.
Massages from East to West
Liz, our specially trained masseuse from Asia, will take you on a relaxing journey from east to west. Get to know our KU NYE time-out massage. This special full-body massage uses various massage techniques. In Europe, this special massage technique from far-away Asia is dominated by only a few massage specialists. We are all the more pleased to be able to offer you this special form of regeneration.
Prijzen
| Winter | Hoofdseizoen | Vor-/Nebensaison |
| --- | --- | --- |
| Overnachting | - | - |
| met ontbijt | € 57 tot € 80 | € 51 tot € 70 |
| Half pension | € 56 tot € 85 | € 51 tot € 75 |
| All-inclusive | - | - |
| Zomer | Hoofdseizoen | Vor-/Nebensaison |
| --- | --- | --- |
| Overnachting | - | - |
| met ontbijt | € 46 tot € 64 | € 42 tot € 60 |
| Half pension | € 51 tot € 71 | € 47 tot € 69 |
| All-inclusive | - | - |
Overview approx. Prices per person and night incl. Half board
depending on room type, occupancy, length of stay and season

---
...........................
Included
half board
Breakfast buffet
Use of our garden spa with heated and covered swimming pool from April to October, sauna, steam room and Physiotherm.
Surcharges and deductions:
plus local tax (from 15 years) € 1.75
from 14 nights we offer a discount
Extra charge for a night: € 5,00
Extra charge for 2 nights in summer: € 2.00 per night
Deduction for room / breakfast: € 5,00
Supplement double room as single occupancy: € 9,00
---
Just send us your bergfex request
We are happy to answer you, and we look forward to hearing from you.
You may soon welcome to Mönichwald!
Your hosts from Hotel Schwengerer - Ilse & Andreas Schwengerer
Kamers/Appartementen
Betalingswijzen

Cash payment, debit card