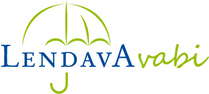 Lendava
170m
Lendava is the easternmost town in Slovenia.
It is situated at an intersection of several major arteries. The Romans called their outpost on the Poetovio–Savaria route (today Ptuj-Szombathely) Halicanum. A church was said to be consecrated there in 853, and the town of Lindva, named after the local river, was first mentioned in records dating from 1192, when the estate spanning almost the entire area of southeastern Prekmurje was bought by the Hahold family, which renamed to Banffy in the middle of the 13th century.
Lendava first grew into a market in the 14th century, then a parish in 1334. The Banffys were succeeded by the House of Esterhazy in 1644. The area was under Hungarian and Turkish rule most of the 17th century. In 1867 Lendava became a town and administrative district seat. Evangelic municipality was established in 1902, and there was a strong Jewish community there up until the beginning of World War II.
There are numerous interesting cultural monuments that attest to the area's colourful past. A walk through the old town centre of Lendava, home to interesting architecture, numerous food and shopping establishments, and a tourist information centre, is a unique experience in its own right.
Quelle: www.slovenia.info/en/-ctg-kraji/Lendava-.htm?_ctg_kraji=4549&lng=2&redirected=1
---
Vrijetijdstips Lendava
---
Contact Lendava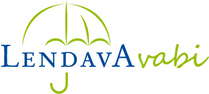 TIC Lendava
Glavna ulica 38, p.p. 113, SI-9220 Lendava
Telefoon

Fax

Homepage
E-Mail