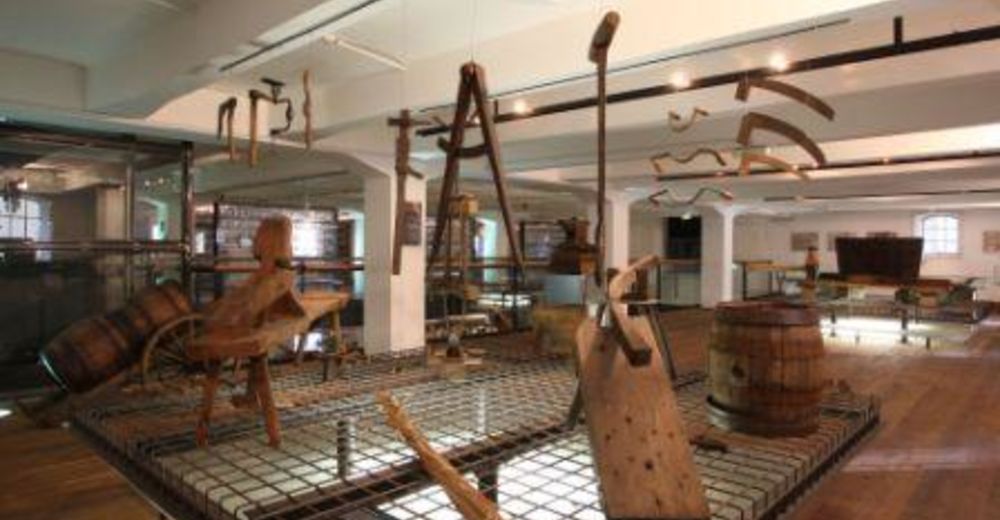 A journey through the time in the brewing museum in Göss"
How are highest quality ingredients transformed into Austria´s best beer? What is it that makes Gösser beer so unique?
In the brewing museum in Göss you will not only find everything worth knowing about the art of brewing - you will also find out personally that there is something very special about the Gösser beer. And then top it off with a freshly drawn Gösser beer. First impressions can also be gained by taking our virtual brewery tour.
Tip:
Combine the visit of the Brewing Museum with a visit of the Cathedral Göss - here the nonns brewed the first beer hundreds of years before the brewery was founded.
Contact: Gösser Braumuseum, Brauhausgasse 1 - 8700 Leoben, 0043/(0)3842/2090-5802
www.goesser.at - braumuseum@goesser.at
Opening: Reservation for groups necessary.
Contactinformatie
Verdere informatie:
www.goesser.at
Aanvragen aan:
goesseum@goesser.at
Accommodatie zoeken Leoben
7 Hotels, Vakantiewoningen...
Webcams