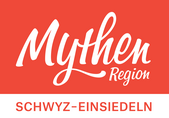 Mythenrundreise
Get a breath of fresh mountain air, enjoy two cable cars and return comfortably to the starting point by bus? This is possible thanks to the Mythen Round Trip Combi Ticket.
Rotenflue - Sattel Hochstuckli.
The starting point is the valley station of the Sattel-Hochstuckli revolving gondola or the Rotenflue cable car in Rickenbach ob Schwyz. After the gondola ride up the mountain, the hike begins along the Mythen, amidst dreamlike scenery. While the new playground awaits the children on the Rotenflue, the Mostelberg scores with a toboggan run, suspension bridge and bouncy castle before the cable car takes you back down to the valley.
Tickets are available at both cable cars.
Bus Auto AG Schwyz, lines no. 503, 505 + 507 with change at Schwyz centre bus station.
*Prices Mythen round trip
Adults from 20 years CHF 46.-
with Half-Fare Card CHF 28.-, with GA CHF 13.-
Youths CHF 42.-
Seniors CHF 37.-
Children 6-15 years CHF 23.-
with Junior Card CHF 9.-
Distance: 9,6 km
Hiking time: 3:05/2:40 h
Ascent: 611 m
Contactgegevens
Meer informatie:
https://www.mythenregion.ch/sommer/wandern/myth...
Aanvragen aan:
info@mythenregion.ch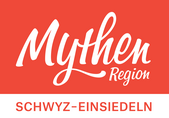 Accommodatie zoeken Mythenregion
1 Hotels, Vakantiewoningen...
Evenementen
19.05. - 29.09. dagelijks

27.05. - 22.10. dagelijks

01.10. - 30.11. dagelijks
Webcams