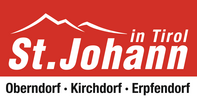 Oberndorf in Tirol
687 - 2.344m
Guarded by the Emperor
Towering above Oberndorf, the rugged Wilder Kaiser Mountains with their almost 2,300-meter high peaks have always held a special allure for locals and visitors alike.
According to an old legend, the Roman emperor Charlemagne found his last resting place in the quiet limestone rocks over 1,000 years ago. And when looking at the peaks long enough you will see that they actually resemble a crown….
The amazing mountain views you enjoy from your window make for the perfect way to start your day in Oberndorf (687m), a charming village of 2,300 inhabitants that is nestled between the Kitzbüheler Horn and the Wilder Kaiser range. Oberndorf charms visitors with its traditional Tirolean flair, warm hospitality and great variety of outdoor activities in pristine nature.
The sunny area offers an abundance of great hikes any time of the year. Action enthusiasts should definitely visit the OD Trails bike park. Here you can ride your bike downhill on several lines and uphill again with a bike drag lift. On the other hand, you can take it a little easier on the Detektiv Trail, which promises fun for the whole familiy. Attractions include the baroque parish church in Oberndorf's pretty town center, and the world's largest wooden fountain in front of the historic Müllnerhof inn.
In the cold season, skiers and snowboarders appreciate the benefits that come with a small resort, and there is a gondola that gives access to the ski area St. Johann in Tirol, famous for its sunny slopes and spectacular mountain views.
---
---
Vrijetijdstips Oberndorf in Tirol
---
Contact Oberndorf in Tirol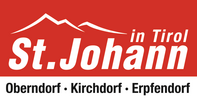 Kitzbüheler Alpen St. Johann in Tirol - Oberndorf - Kirchdorf - Erpfendorf
Poststrasse 2, A-6380 St. Johann in Tirol
Telefoon

Fax

Homepage
E-Mail
Plaatsen Kitzbüheler Alpen St. Johann in Tirol
Liftmaatschappij Openingstijden zomer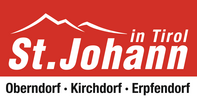 Accommodatie zoeken Oberndorf in Tirol
63 Hotels, Vakantiewoningen...
132 Aanbiedingen en Arrangementen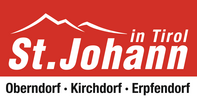 Sportaanbieders Oberndorf in Tirol
Aanbiedingen en Arrangementen Oberndorf in Tirol
Webcams