Aktivhotel Waldhof
6433 Oetz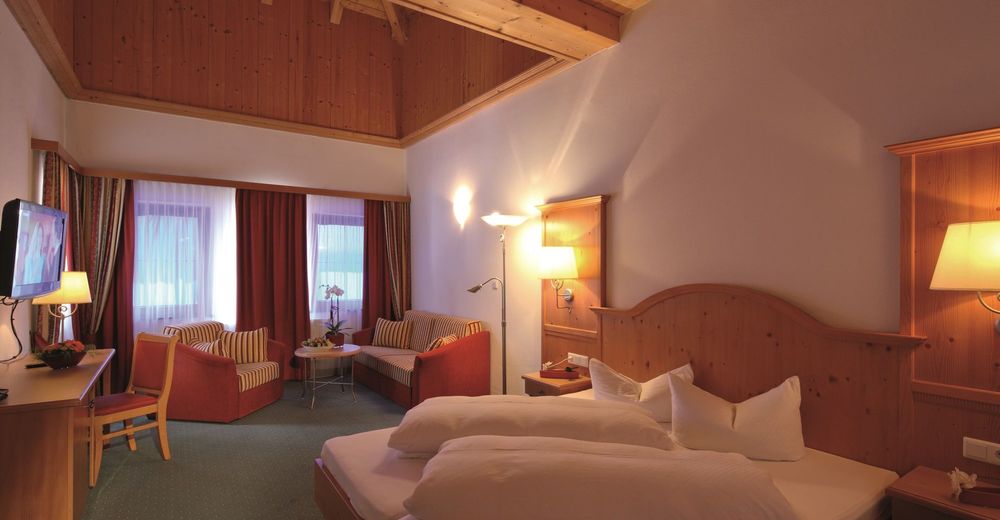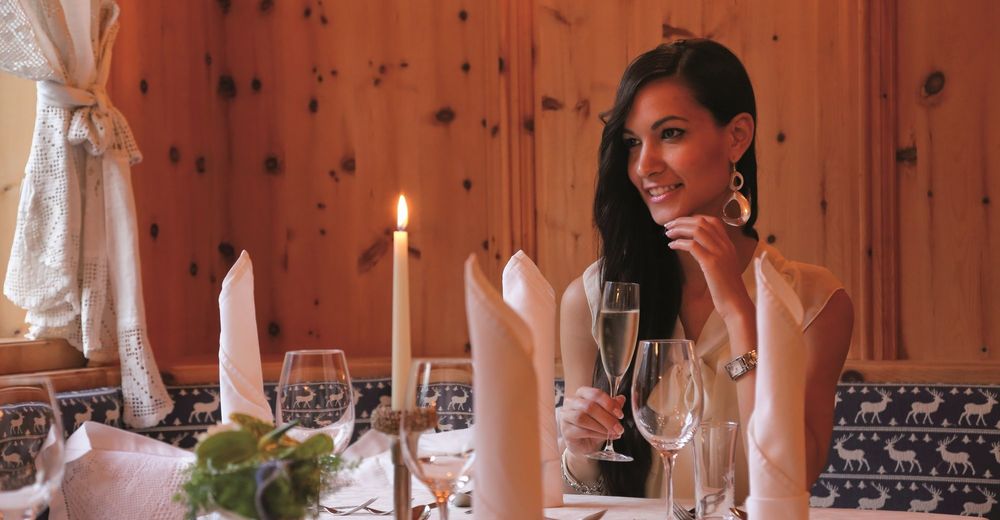 Welcome to our Waldhof!
Take your time, escape your daily routine for a moment and "travel" through our offers.
The Waldhof is the ideal place to spend great holidays in the Tyrolean mountains. It combines sunny days with friends, culinary highlights and many other surprises. It does not matter if you join us to spend active and sportive holidays, to relax and have a rest: at our hotel everyone will find his own holiday balance!
We are particularly proud of: "Waldquelle" (forest spring) our beauty and massage center, our sauna world with the traditional Tyrolean sauna cabin, the new fresh air zone in the middle of the forest, our big heart for little gestures and of course our tasty cuisine! Click and enjoy! W-LAN is available for our guests in the whole hotel.
We are looking forward to welcoming and pampering you!
Your hosts
The Baumann Family and the team of the Forest Bears
Features:
Inviting hall, foyer with fireplace, library, bar, restaurant, coffee shop, smoking pavilion (outside in the garden), sun terrace, lawn, lift
Water world:
Indoor swimming pool with jet stream, whirly grotto, waterfall and Children's pool with slide; NEW: Heated outdoor pool with indoor access and great forest view
Sauna World:
Tyrolean chalet sauna, bio sauna, Kelo sauna, herbal steam bath,
warming bench, Kneipp-pool, infrared cabin, sunbed
Fitness World:
fitness room with treadmill, cross trainer, cycling coach and power tower
Free: Moutainbike rental (childrenbike's and seat), table tennis, walking sticks, Use of the tennis courts in Oetz,
Extra for a fee: billiards, table football, e-bike rental
Active programme:
Our certified hiking guide is pleased to assist you. Considering the stamina of our guests he takes them for hiking tours in the mountains, from easy walks to huts for everyone, to 3000er summit tours for mountaineers. For families there are hikes with games and fun for kids as well. Depending on what our guests like (and the weather approves) we combine a different program each week!
NEW: rental of hiking poles and rucksacks
Beauty and massage world:
more under www.waldhof.at/en/spa/beauty-treatments.html
Culinarium:
Your day will start with a generous breakfast buffet consisting of first-quality products, typical Tyrolean tea delicacies from the samovar, juice bar, organic and kids' corner.
At dinner you will enjoy a 4-course gourmet menu of your choice, based on international highlights, Tyrolean dishes, vegetarian specialties, and of course recipes for kids.
The gala dinner, the fondue nights, as well as the barbecue nights in the garden will turn your stay at the Waldhof into an unforgettable culinary experience
Kid's World:
children playground, children playroom, giant trampoline, children's menu, …
Baby carriages/Buggy, carrying frame, stool, baby's change mat, cot, high chair,
Extra: laundry, washing machine and dryer for a fee
Car World:
ample parking, carport,
Storage for motorcycles and bicycles
NEW: Underground garage with original Tesla Charging Station and charging stations for e-cars
Extras:
We can book for you:
Admission to the thermal-bath "Aqua-Dome" – Operating Partner
Rafting-, canyoning- or guided mountain bike tours
Guided hiking- and mountain tours
Exkursion of any kind
Admission of any kind
Local tax: € 2,50 per person/day from 15 years on (in summer)
Beschikbaarheid Aktivhotel Waldhof
Aanbiedingen Zomer Aktivhotel Waldhof
Aanbiedingen Winter Aktivhotel Waldhof
Prijzen
| Winter | Hoofdseizoen | Vor-/Nebensaison |
| --- | --- | --- |
| Overnachting | € 108 tot € 153 | € 81 tot € 91 |
| met ontbijt | € 117 tot € 162 | € 90 tot € 100 |
| Half pension | € 123 tot € 168 | € 96 tot € 106 |
| All-inclusive | - | - |
| Zomer | Hoofdseizoen | Vor-/Nebensaison |
| --- | --- | --- |
| Overnachting | € 81 | € 74 tot € 81 |
| met ontbijt | € 89 tot € 103 | € 82 tot € 96 |
| Half pension | € 95 tot € 109 | € 88 tot € 102 |
| All-inclusive | - | - |
Verdere informaties
single room "sparrow's nest" (Einzelzimmer)
Ortstaxe
pro Person / pro Nacht
double room "sunshine" and "red sunset" (Doppelzimmer)
Ortstaxe
pro Person / pro Nacht
junior suite "mountain meadow" or "gardens paradise" (Juniorsuite)
Ortstaxe
pro Person / pro Nacht
Pine-stone suite "forest bear" (Suite)
Ortstaxe
pro Person / pro Nacht
Hotel-apartment "birch" (Appartement/ Ferienwohnung)
Ortstaxe
pro Person / pro Nacht
Bio-vitalsuite "gentian" (Suite)
Ortstaxe
pro Person / pro Nacht
Bio-vital suite "edelweiss " (Suite)
Ortstaxe
pro Person / pro Nacht
Apartment "spruce" (Appartement/ Ferienwohnung)
Ortstaxe
pro Person / pro Nacht
Price information
General
•dog per day, without food: € 15,00
•supplement for short stays: up to 3 days 10% – 20%
•supplement for single room: € 30,00 - € 40,00
•visitors tax per person and night from 15 years on:
in summer: € 2,50
in winter: € 3,00
from november 2020: € 3,50 all-season
For rooms and suites
Price per Person and day incl. "Waldhof pampering board" exclusiv visitors tax. In case of stay with breakfast we detract € 6,00 from the normal price.
Holiday apartment (without meals)
Price per Person and day, without meals and roomservice, exclusiv visitors tax.
The rooms "Holiday Apartment", "bio-vital Suite edelweiss" and "bio-vital Suite Enzian" can be book without meals.
Of course we would be glad to pamper the guests of our holiday apartments with our culinary highlights. They can enjoy the rich breakfast buffet, the lunch, a traditional snack, coffee and cake or a cozy get-together in the evening.
Waldhof pampering board
Our virtuoso kitchen-chef brings morning tired minds going, sets culinary sophistication during the day and lets his passion free run when he composes menus and buffets to crown the day.
The start of the day begins with a sumptuous breakfast buffet
composed of fine quality products, typical Tirolean meals,
tea specialities from the samovar, juice, wholegrain and Kids Corner.
In the evening you choose between different 4-course gourmet menu, the offer
ranges from international cuisine, "Tyrolean specialties", vegetarian
dishes and, of course, we won't forget the childrens taste.
Rounded off by gala dinner and romantic fondue evening, your stay in our Waldhof will also be in any cas for culinary pleasure.
Kamers/Appartementen
Betalingswijzen

cash, EC-card, Visa, Mastercard