...in harmony with nature!
At first glance, the market town of Pöls-Oberkurzheim is certainly an industrial town, characterised by pulp and paper production, which can look back on a 300-year tradition here. But Pöls is more!
Hiking
Industry and nature are not a contradiction here, but a unity. Discover the village and its surroundings. There are many opportunities to find out more about this area by feet. A dense system of hiking routes leads to the most beautiful corners of the community. Past ancient castles, secluded clearings and rushing streams.
Cool water
Refresh yourself in one of Austria's largest organic bathing ponds: 4700 square metres of water area, 11,000 water plants, biologically pure water and several playgrounds offer fun and variety on hot days.
Cheers
At the foot of the Pölstal valley, in the deep green of the surrounding slopes, lies Thalheim Castle. The "Thalheimer Schlossbrunnen" have also been used there since 1578. Baron von Teufenbach had the healing springs tapped and built the castle above them in 1500. The springs come from the "Niedere Tauern" and rise at a depth of 300 metres. Under their own pressure they come to the surface at 13°. The Thalheim castle spring comes from one of the oldest and highest quality healing springs in Styria, which is now used for mineral water, soft drinks and beer.
---
---
Vrijetijdstips Pöls-Oberkurzheim
---
Contact Pöls-Oberkurzheim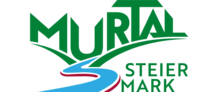 Erlebnisregion Murtal
Red Bull Ring Straße 1, A-8724 Spielberg
Telefoon

Homepage
E-Mail
Aanvraag en Brochure aanvragen Accommodatie