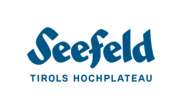 Naturbadesee

Wildsee
© Sebastian Marko / Region Seefeld - Sebastian Marko
© Region Seefeld
© Region Seefeld
Aktuelle Informationen
| | | |
| --- | --- | --- |
| Gisteren, 08:48 | 15 °C | zeer goed |
| | Temperatuur | Wasserqualität |
Anlage geöffnet aber Pool noch nicht beheizt. Wasser Temperatur (Pool und See) derzeit ca. 15 Grad.
Wildsee
The Wildsee lake between Reith and Seefeld has probably been around as long as the mountains themselves. In 1022, the small settlement "Sevelt" (field at the lake) was first mentioned in a document. Already at the time of Emperor Maximilian I, the area around the Wildsee was known for its lush flora and fauna. A species of fish that was specially settled there at that time later made the Wildsee popularly known as "Lampretensee". However, the economic use of the water was limited to a few decades - today the natural jewel is under protection, fishing is therefore also prohibited.
Ideal walk for the whole family
An idyllic circular hiking trail leads through the nature reserve and invites visitors with descriptive information boards to experience the countless secrets up close. The wide paths are also suitable for baby carriages and it is not unusual to see many lively squirrels, which have found a home in the wooded areas around the Wildsee.
Bathing & Kneipp
During the hot summer months, two lido facilities offer refreshing cooling. The lakeside restaurant Strandperle has excellent culinary delights and offers plenty of variety with pedal boat, rowing boat and SUP rentals as well as its own playground and beach volleyball court. At the Waldbad Sonja, things are comparatively more leisurely and those seeking peace and quiet will feel particularly at home here. The freely accessible, spacious Kneipp facility also offers a somewhat different kind of refreshment. Numerous benches around the lake invite you to relax.
A particularly beautiful view of the Wildsee can be enjoyed from the nearby Pfarrhügel. Between the picturesque Wildsee and the pedestrian zone in the village center, the small landmark reveals a breathtaking panorama of the surrounding mountains.
---
Untergrund im Badebereich
geschottert
steinig
moorig
Infrastructuur
Umkleidekabinen
WC-Anlagen
mit öffentlichen Verkehrsmitteln erreichbar
Parkplätze
Gastronomie (Restaurants, Cafés)
Beschaffenheit der Liegebereiche
Weide
Schattenplätze
Stege
Sport-Angebot
Tretboote
Beach Volleyball
Mini-Golf
Stand Up Paddel
Kinder & Familien
(Sand-)Spielplätze
---
Contact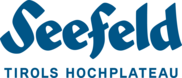 Strandperle
Innsbruckerstr. 500, A-6100 Seefeld
Telefoon

Homepage
Maat
Ligging boven zeeniveau

1100 m

Vlak

0.061 km²

Tiefe

5.1 m
Seizoen
20.05.2022 - 18.09.2022
Openingstijden
Witterungsbedingte Einschränkung der Betriebs- und Saisonzeiten möglich!
---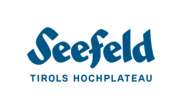 Accommodatie zoeken Seefeld in Tirol
29 Hotels, Vakantiewoningen...
13 Aanbiedingen en Arrangementen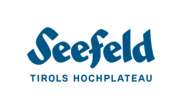 Sportaanbieders Seefeld in Tirol
Aanbiedingen en Arrangementen Seefeld in Tirol
Webcams