Accommodatie
BergSPA & Hotel Zamangspitze
- Sankt Gallenkirch - Gortipohl
BergSPA & Hotel Zamangspitze
6791 St. Gallenkirch/Montafon
© fritz meissel / kufstein - Fritz Meissel - fmhobby.at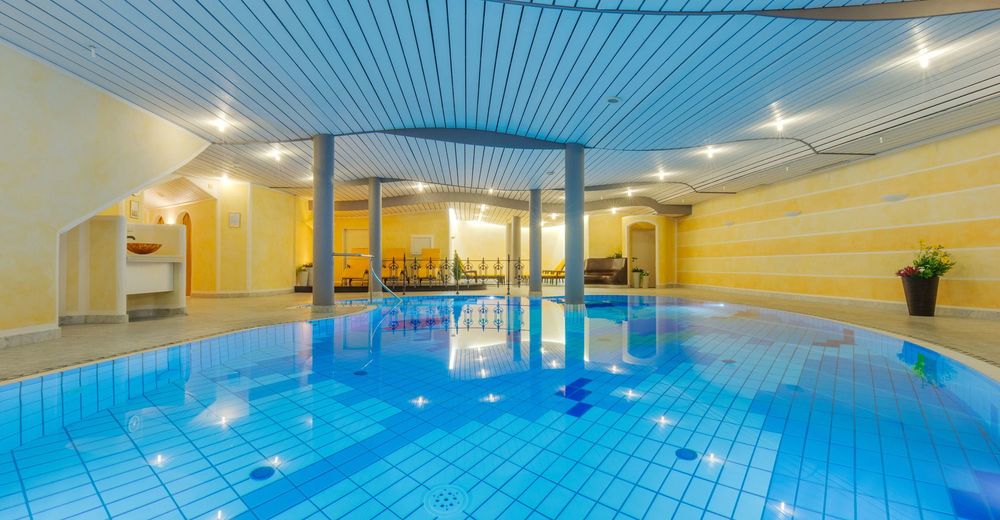 © Jean-Stephane Mus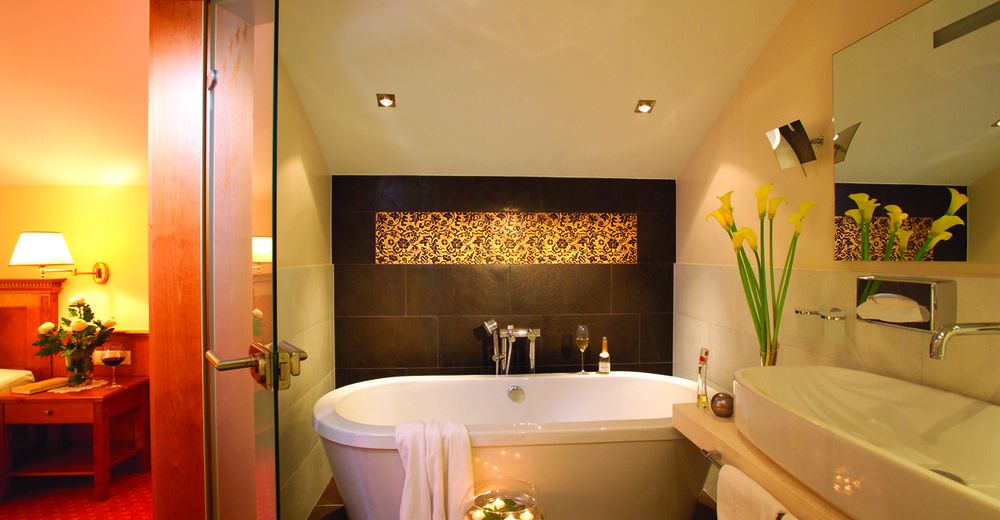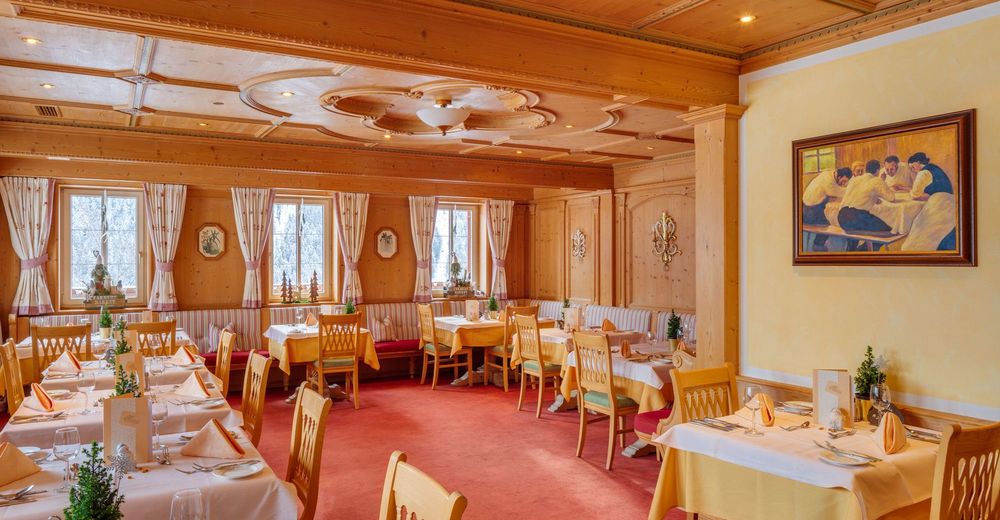 © Jean-Stephane Mus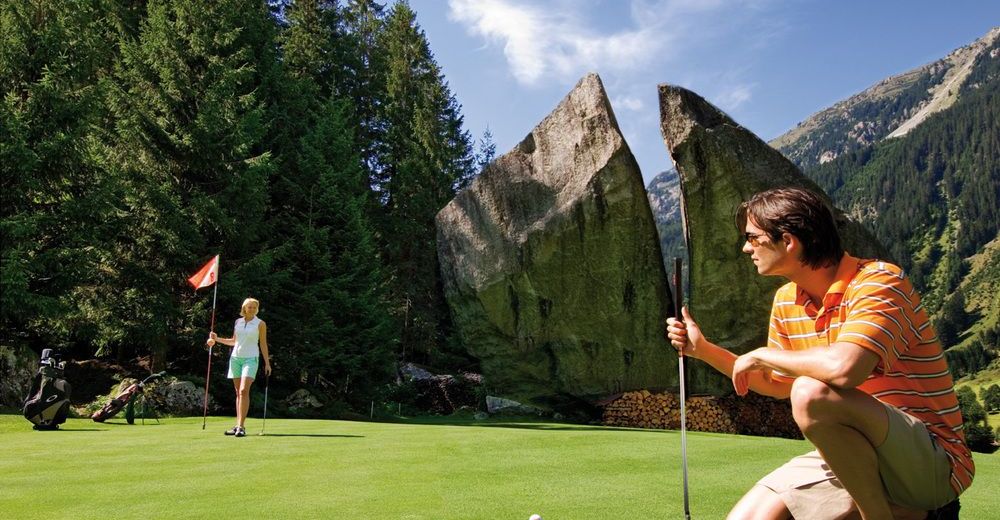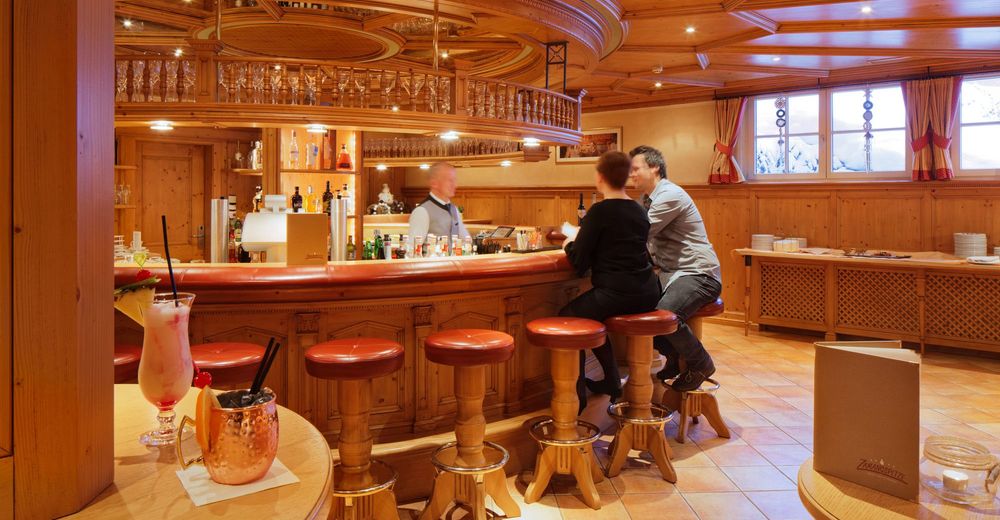 © Jean-Stephane Mus
© Jean-Stephane Mus
© KLAUS BAUER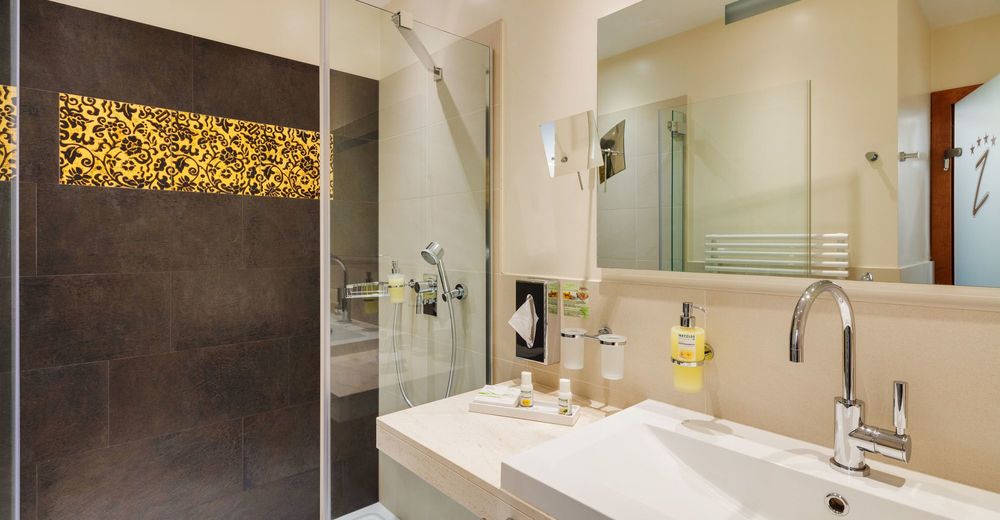 © Jean-Stephane Mus
Welcome at the BergSPA & Hotel Zamangspitze within the Montafon!
Far away from the daily grind and surrounded by rocky mountain summits, scented fir tree woods, green hills and clear mountain streams we would like to welcome you at the BergSPA & Hotel Zamangspitze - our affectionately led accommodation.
Here your holidays can start right away - where you can enjoy the most beautiful view into the valley, where you will be impressed by the rocky mountain scenery of the Montafon and where everybody values a little bit of peace and quiet. Enjoy the new, stylish hotel bar, the sophisticated entrance hall with open fireplace, the light-flooded winter garden and the comfortable farmhouse lounge. Recall the exciting day together with nice people, have pleasant conversations, make fun and philosophize with like-minded guests.
The Zamangspitze is a hotel for the entire family. Here, everybody can find his/her personal and favourite space. Naturally, we offer fresh fruit in our hotel hall and fresh mineral water every day - this goes without saying for us!
We welcome you with a generous breakfast buffet in front of an impressive mountain scenery every day at our restaurant Zamangspitze! Our buffet offers a large selection of various sorts of bread and fruit, jam, honey, fresh dairy products from farmers, cereal and fruit juices, sausage, ham, eggs and bacon… fixed highlights in our hotel are the 5-course menues of your choice, our farmer's buffet, our Italian and fondue evenings, barbecue evenings on our terrace - this is simply the Zamangspitze service for you! And for those who prefer it "light" we offer a selection of light wholefood meals!
The BergSPA offers a generous sauna area, various relax rooms and the newly designed wellness treatment area - all of this forms our unique world of well-being on approx. 1000 m2!
Beschikbaarheid BergSPA & Hotel Zamangspitze
op aanvraag
beschikbaar
gesloten
Aanbiedingen Zomer BergSPA & Hotel Zamangspitze
Actieve vakantie / Wellness / Genieterskorting
7 Nachten: 25.06.2021 tot 07.11.2021
7 Übernachtungen mit 3/4 Verwöhnpension und allen Zamangspitze-Extras und 1000 m2 Sauna- und SPA-Bereich - Aromaöl-Entspannungsmassage - Molkecreme-Packung in der Schwebeliege - Montafoner Bad...
Actieve vakantie / Wandelvakantie / Genieterskorting
7 Nachten: 25.06.2021 tot 07.11.2021
7 nights with indulging half-board - incl. all Zamangspitze-specials: 1000m² BergSPA - Wellness-Voucher EUR 50,00 per adult
Wellness / Genieterskorting / Korte vakantie
3 Nachten: 25.06.2021 tot 07.11.2021
Thursday- Sunday: 3 nights Sunday - Thursday: stay 4 days - pay only 3 days - incl. all Zamangspitze-specials - 1000 m² BergSPA - wellness voucher Euro 50,00
Prijzen
Sommer 2021
25.06.2021 - 06.11.2021
Zamangspitze Classic (Double room)
pro Person / pro Nacht
| 3/4 Pension
1 Person vanaf 145,00 €
2 Personen vanaf 120,00 €

Silvretta Classic (Double room)
pro Person / pro Nacht
| 3/4 Pension
1 Person vanaf 164,00 €
2 Personen vanaf 129,00 €

Valisera de Luxe (Double room)
pro Person / pro Nacht
| 3/4 Pension
Valisera (Suite)
pro Person / pro Nacht
| 3/4 Pension
Suite "Valisera de Luxe" (Maisonette)
pro Person / pro Nacht
| 3/4 Pension
Winter 2021/2022
17.12.2021 - 17.04.2022
Zamangspitze Classic (Double room)
pro Nacht
| 3/4 Pension
Silvretta Classic (Double room)
pro Nacht
| 3/4 Pension
Valisera de Luxe (Double room)
pro Nacht
| 3/4 Pension
Valisera (Suite)
pro Nacht
| 3/4 Pension
Suite "Valisera de Luxe" (Maisonette)
pro Nacht
| 3/4 Pension
Preis auf Anfrage außerhalb der Saisonzeiten
Betalingswijzen
Mastercard, Visa, Maestro, EC-Karte, Barzahlung
Opmerkingen:
Preise pro Person und Tag inkl. 3/4 Verwöhnpension und aller Zamangspitze-Extras
Kamers/Appartementen
Betalingswijzen

Mastercard, Visa, Maestro, EC-Karte, Barzahlung