St. Margarethen bei Knittelfeld
635m
St. Margarethen near Knittelfeld
The ideal place for holidaymakers seeking peace and relaxation. You will be pampered like an emperor in our guesthouses.
St. Margarethen has many beautiful sides. Beautiful scenery and good air are important prerequisites, but they do not make up an offer. Our offer is mainly aimed at those seeking relaxation, active sporting holidaymakers and families with children.
One of the most important attractions in our community is certainly the Wipfelwanderweg Rachau. Here you can hike along the treetops on a wooden construction. Exciting stations such as a quiz station, a long slide and a marble run liven up the hike with fun.
The tourist offer is complemented by biking trails (Murradweg), mountain bike tours, hiking trails, horseback riding, as well as a varied gastronomic and cultural repertoire.
A holiday in St. Margarethen means a holiday in a unique landscape. The clear air and the wind-protected climate invite you to engage in sporting activities, whereby the scent of nature is a constant companion.
Wonderful hiking trails lead through a magnificent landscape. On the way, hikers and walkers are offered impressive views again and again, e.g. at the Gröndahlalm or from the guest garden of the Thalberghof inn.
Cyclists and mountain bikers are spoilt for choice with permanent and well-signposted mountain bike trails. Rustic alpine huts, excellent gastronomy and products directly from the farm are just a few of the special features of our community.
But also fishing enthusiasts can pursue their hobby.
#www.murtal.at/steiermark/home/unsere-gemeinden/st-margarethen
---
---
Vrijetijdstips St. Margarethen bei Knittelfeld
---
Contact St. Margarethen bei Knittelfeld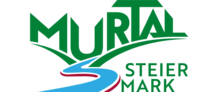 Erlebnisregion Murtal
Red Bull Ring Straße 1, A-8724 Spielberg
Telefoon

Homepage
E-Mail