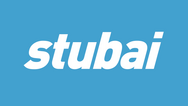 Sledding
The Stubaital – Tyrol's largest sledding Arena
After a hike through the snow-covered forests or a cable-car trip up the mountain, winter sports-enthusiasts look forward to a fast-paced sled run. In the Stubai there are no less than twelve sled runs distinguished with the Tyrolean Naturrodelbahn quality seal. With a length of 43 kilometres, the Stubaital is Tyrol's largest sledding arena. One of Tyrol's longest runs for the fast sleds lies in the Stubaital: The Elfer run takes you over six kilometres directly down to the centre of Neustift.
From means of transport to an entertaining leisure activities
The sled (called "Rodel" in Austria) was a practical means of transportation in traditional agriculture. At the beginning of the 19th century, sledding competitions became popular as a kind of sport. Today a fast-paced sled ride is an absolute must when spending your winter holidays in the Stubaital! Sledding is not only an activity that everyone can enjoy, but also a type of winter sports that guarantees great fun. Is it the fascination of speed, the joy of the sport or the animated atmosphere during an entertaining stopover in one of the many huts that make sledding so incomparable? Try the entertaining sport for yourself!
14 rental shops can be found in the Stubai. Sleds can either be rented from the sports shops in Neustift, Fulpmes and Mieders, at the three cable car operators at Schlick 2000, Elferlifte and Serlesbahnen or directly in most of the huts at the start of the runs.
A particularly exciting experience is the night sledding. Four runs are illuminated, and the huts and restaurants in the Stubai are open for an entertaining night together with friends.
You can ascend to the start position with one of the cable car operators, or take the Rodeltaxi. Those fit enough can, of course, also reach the start points on foot.
Contactinformatie
Verdere informatie:
http://www.stubai.at/
Aanvragen aan:
info@stubai.at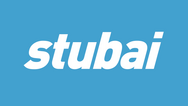 Accommodatie zoeken
Stubaital
190 Hotels, Vakantiewoningen...
177 Aanbiedingen en Arrangementen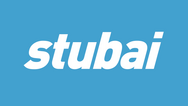 Sportaanbieders
Stubaital
Aanbiedingen en Arrangementen
Stubaital
Evenementen
09.06. - 11.06.

dagelijks

22.07.
Webcams