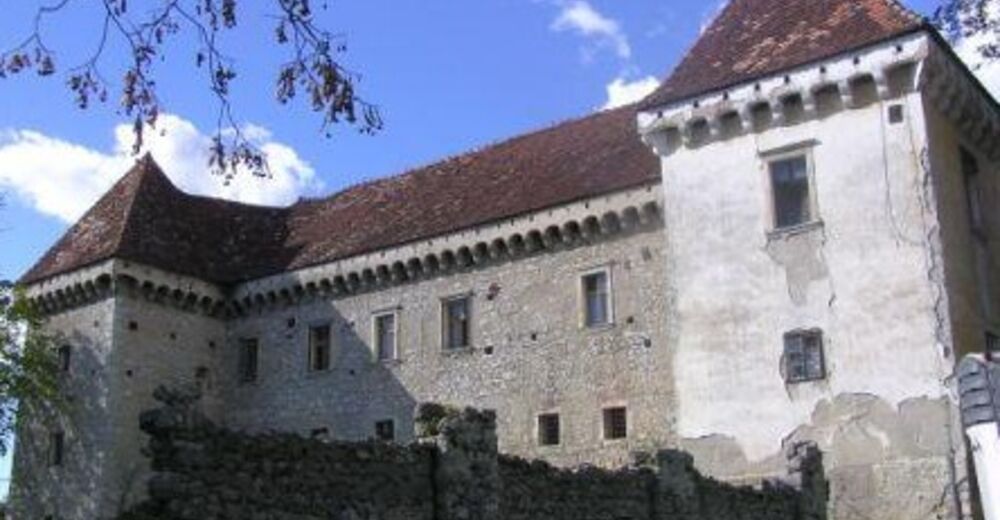 In central Slovenia, the undulating Posavsko hribovje hills spread on the both sides of the Sava River. Wagon roads once led across their picturesque peaks, but today the hills and the mountains above Litija, Zagorje, Trbovlje, and Hrastnik are mostly popular excursion destinations. These towns beside the Sava and close to the most important Slovene railway lines are full of mining traditions, and the unique workers' colonies remind us of the almost two hundred years of mining. Another witness to the past of the region is the Revirski Museum in Hrastnik with its ethnological, firefighting, and hunting exhibitions.
Zagorje lies exactly on the 15th meridian, which is marked by a special city marker. Another attraction of Zagorje is its location at the confluence of two streams. Along the Medija stream is an astounding group of twenty rock pillars, three to twenty meters high, called Okamneli svatje (the "Fossilized Wedding Party"). A small free-climbing area has been arranged here. The path by the stream leads to Izlake.
From Trbovlje, the center of the Zasavje region, hiking and bicycle trails lead to Mount Kum, the highest peak in the Posavsko hribovje hills, which charms visitors with its views, to Mount Mrzlica and Čemšeniška planina, to Čebine and Partisanski vrh, and to numerous other viewpoints. A stroll through the city is also interesting: from the oldest Count or Peklarjeva House to the museum miner's residence arranged in one of the workers' colonies to the church above the city center. In neighbouring Hrastnik, ethnological, firefighting, and the hunting exhibitions are on display in the Revirski Museum. Along with its mining tradition, Hrastnik also boasts rich tradition of glass production.
Source: www.slovenia.info/en/Regije/Die-Region-Zasavska.htm?_ctg_regije=27&lng=2&redirected=1
---
Vrijetijdstips Zasavsko Posavska
---
Contact Zasavsko Posavska
STIC - Slowenisches Tourist-Info-Center
Krekov trg 10, SI-1000 Ljubljana
Telefoon

Fax

Homepage
E-Mail