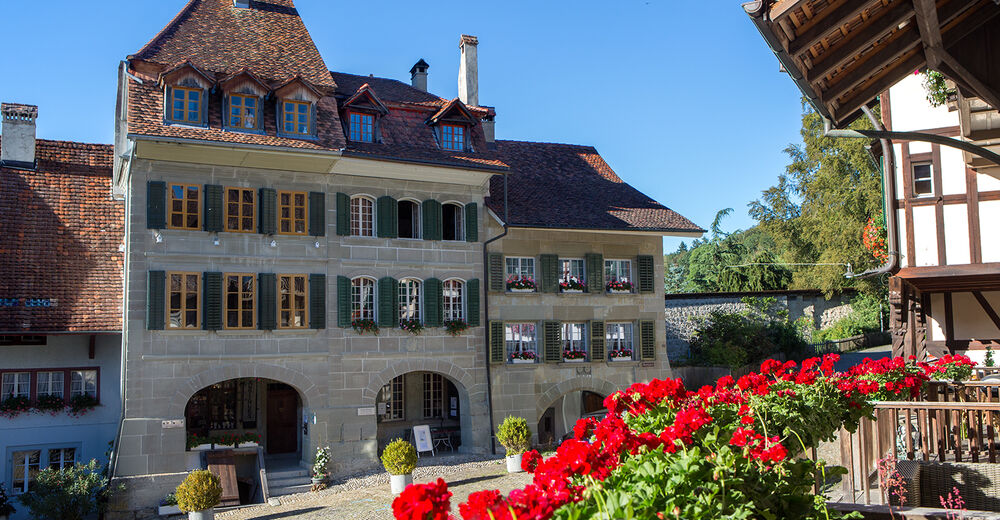 The Region Laupen is nestled between the capital Bern, Schwarzenburg and the lake district. The diversity of the Swiss landscape is reflected here.
Old town and castle of Laupen
The castle complex dating from the 12th/13th century catches the eye even from afar. The mighty Laupen Castle towers majestically on the sandstone rock. From the castle terrace, the view extends to the Stockhorn chain, the Bernese and Fribourg Alps and the Jura. At the foot of the castle, the Stedtli Laupen presents itself with a variety of roof surfaces and ridge heights and a beautiful play of colours and shapes. The Rieghäuser with their timbered arcades and the old fortified buildings characterise the picture in the medieval Stedtli and provide an insight into local architecture and its turbulent history. The imposing border fortress at the confluence of the Sense and Saane rivers was of great strategic importance for centuries.
Laupen with its unique surroundings offers nature experiences, cultural, fun and culinary delights - let yourself be inspired.
---
Vrijetijdstips Laupen
---
Contact Laupen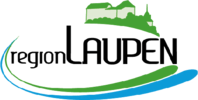 Tourismus Region Laupen p.A. Gemeindeverwaltung
Postfach 63, CH-3177 Laupen
Telefoon

Homepage
E-Mail