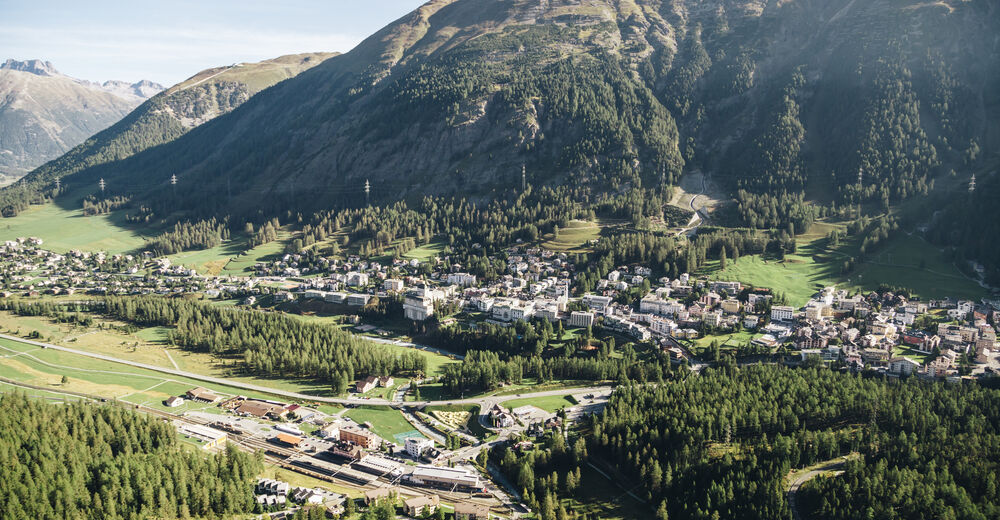 Exquisite pleasure high up in the Alps
Wildly romantic, sun-soaked and sheltered from the wind at a height of 1,800 m, and surrounded by the impressive Bernina massif, this historic Engadin mountain village charms you as soon as you arrive. Traditional Engadin houses, genuine luxury and a breathtaking Alpine world that affords tranquillity as well as an exquisite mountain and health and beauty experience, complete with real culinary delicacies.
As it's situated high up in the Alps, you can walk, go mountain biking, hike and play golf to your heart's content like nowhere else. So walk and cycle along striking glaciers and massifs, by romantic mountain lakes, over aromatic alpine meadows and forests on perfectly prepared and marked-out routes. Conquer the 4,049-metre-high Piz Bernina's Biancograt ridge. Anyone who'd rather watch the native expert climbers, the ibexes, might be lucky enough to do so on Languard.
And because relaxation is part and parcel of excitement, the Bellavita Pool and Spa, as well as outstanding Swiss pine restaurants and gourmet cuisine in and around Pontresina will simply take your breath away. Followed by a pleasant concert night in the Rondo Convention and Event Centre and your evening is complete.
In Pontresina, luxury really comes to life. For an unforgettable stay and feeling like you've found a home from home.
---
---
Vrijetijdstips Pontresina
---
Contact Pontresina

Engadin St. Moritz Tourismus AG
Via Maistra 1, CH-7500 St. Moritz
Telefoon

Fax

Homepage
E-Mail
Aanvraag en Brochure aanvragen Accommodatie
Plaatsen Engadin St. Moritz
Liftmaatschappij Openingstijden zomer

Accommodatie Pontresina
9 Hotels, Vakantiewoningen...
3 Aanbiedingen en Arrangementen
Aanbiedingen en Arrangementen Pontresina
Webcams