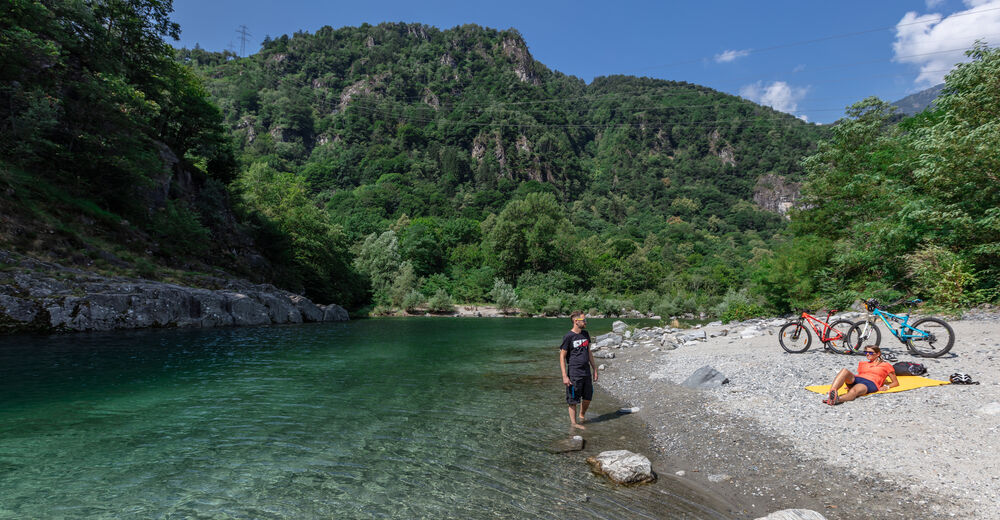 Vallemaggia - The Magic Valley!
The Vallemaggia is not just the longest and mostly spread out valley of the Italian part of Switzerland: it's a fantastic alpine valley which has been modeled throughout the years by the clear waters of the river Maggia.
The same generous river that during the summer time is specially appreciated for it's refreshing powers. The side valleys Val Bavona, Val Lavizzara and Val Rovana increase the territory value with their spectacular mountains – an appealing attraction for excursionists and explorers. A magical atmosphere, surrounded by wild nature, water, stone, history and culture is the special ingredient added to the simple but just fantastic food offered at the numerous "grotti". A destination which should be discovered and rediscovered the whole year round.
---
Vrijetijdstips Vallemaggia
---
Contact Vallemaggia

Organizzazione turistica Lago Maggio e Valli
Via Vallemaggia 10, CH-6670 Avegno
Telefoon

Homepage
Liftmaatschappij Openingstijden zomer
Webcams