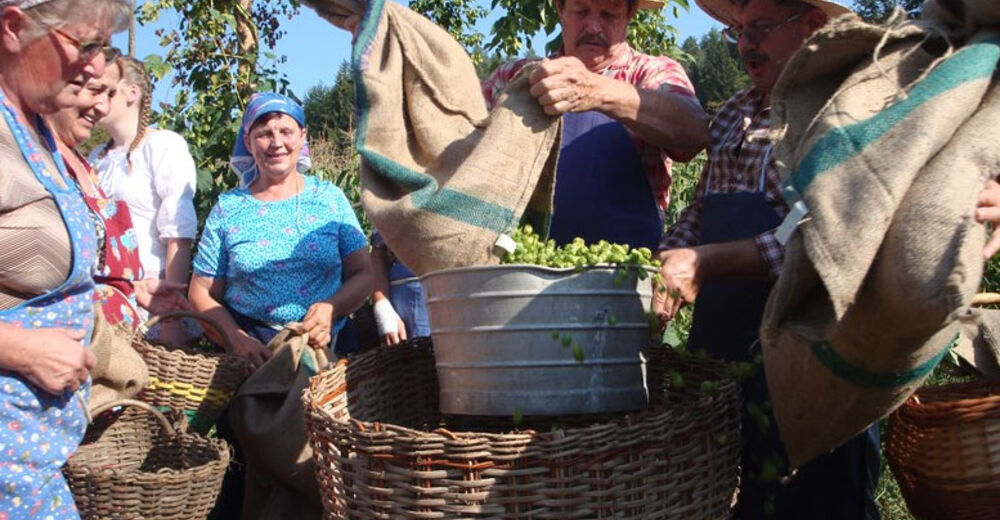 Žalec is located in the centre of the Lower Savinja Valley (Spodnja Savinjska dolina), and is surrounded by the hilly countryside and the Savinja River.
Žalec was first mentioned in 1182, and was awarded market rights in 1256. The remains of the rich history can be found in well-reserved buildings of the old town core; one of them is The Blacksmith's Workshop of Zotel (Zotlova domačija) from the 16th century and the other is Širca's home (Širčeva domačija) also called the Savin house from the year 1669 which is known as the native house of the composer Risto Savin. The Savin house contains a memorial room and a fine arts salon.
The Church of St. Nicholas (Cerkev Sv. Nikolaja) was first mentioned in the year 1173 and in its vicinity is a preserved defence tower. Near the town there is the Manor Novo Celje from the middle of the 18th century, which is a copy of the Vienna Schönbrunn. In the town there are well-organized sport facilities and a sports hall.
Žalec and its surroundings are known for their hop plantations and the valley is named after them: "the valley of the green gold".
Quelle: www.slovenia.info/en/-ctg-kraji/%C5%BDalec-.htm?_ctg_kraji=2742&lng=2&redirected=1
---
Vrijetijdstips Žalec
---
Contact Žalec
Občina Žalec
Ul. Savinjske čete 5,, SI-3310 Žalec
Telefoon

Fax

Homepage
E-Mail