Aktuelle Informationen
Vandaag, 00:54
Liften
Diensttijden

Winter
Seizoen

26.12.2023 - 30.03.2024

Operatie

09:00 - 16:00
Saisonzeiten 2023/2024: (09.00-16.00 Uhr)
26. Dezember 2023 - 30. März 2024
Am Freitag ist Ruhetag und die Lifte geschlossen und jeweils nur der Zauberteppich in Betrieb.
Pistes
licht

1,1 km (2)

gemiddeld

0,7 km (1)

moeilijk

n.v.t.

totaal

1,2 km
Skigebied
Schoenfeld - nature experience at1.740 - 2.340 m above sealevel
/In the season 2020/21 the skilifts in Schönfeld will stand still./
In winter Schoenfeld is a paradise for cross-country skiers, tourers and peace-seekers. Due to its location on a sun-drenched plateau and its altitude Schoenfeld is a is an ideal starting point for wonderful tour destinations with skis or snowshoes with snow guarantee into April.
Nordic cross country skiing
One special feature in Austria are up to 20 km long, perfectly groomed skating and classic trails that lead when snow conditions permit up to 2050m above sea level the turning point Rosaninsee along the Krems brook and through pristine, snow-covered forests because of their altitude.
Backcountry Skiing & Touring
The high valley is perfect starting point for hikers. The area offers numerous unprepared slopes in all difficulty levels.
Sledding
For tobogganing several slopes and several paths offer themselves in Schoenfeld. Those who do not own a toboggan can borrow one at the Almstüberl upon prior request.
Snowshoeing & Winter walks
The valley can be explored comfortably on foot, but who wants to move off the beaten track in deep snow should bring snowshoes.
Magic night - star gazing
Little light sources and clean air make the stars twinkle beautifully.
Schoenfeld is a a wide-opened valley in the southern part of the Lungau (Salzburg) right on the border to Carinthia and belongs to the village called Thomatal.
Schoenfeld is not a big, overcrowded resort, but a contemplative Alm in the Nock Mountains of great natural beauty.
Here you will find everything to make your vacation interesting and relaxing: From the traditions and customs conscious village life through conservation and preservation of old crafts (furnace Bundschuh and charcoal burning) up to flowering mountain meadows, the meandering Krems river and the natural snow slopes and the high-altitude cross-country trail.
---
Contact
Sneeuwtelefoon

Homepage
Aanvragen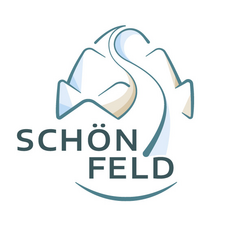 Accommodatie
Schönfeld / Thomatal
76 Hotels, Vakantiewoningen...
27 Aanbiedingen en Arrangementen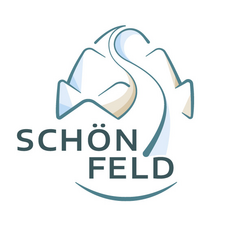 Sportaanbieders
Schönfeld / Thomatal