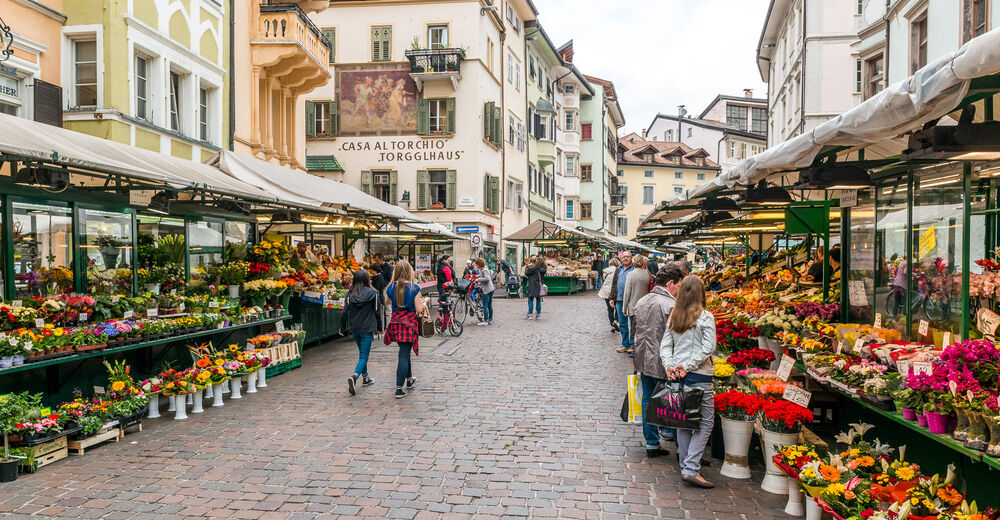 Bolzano Bolzano - meeting point of cultures and contrasts!
/Bolzano, the capital of South Tyrol, lies in the south of the Alps and in the north of Italy, in the midst of uniquely beautiful natural landscapes.
To the east the Dolomites border the view, to the south it goes out into the castle paradise of Überetsch, to the west lie the fairytale larch meadows of the Tschögglberg and to the north the rustic Sarntal.
In the town itself, homely numerous restaurants tempt you with the best of Italian and Austrian culinary tradition. Door to door are the many boutiques, markets and gourmet shops for which Bolzano is widely known. Who strolls in the city, or hikes in the nearby mountains, does not have to do without culture.
Text: www.bolzano-bozen.it
---
---
Vrijetijdstips Bozen
---
Contact Bozen
Verkehrsamt der Stadt Bozen
Südtiroler Str. 60, I-39100 Bozen
Telefoon

Homepage
E-Mail
Aanvraag en Brochure aanvragen Accommodatie
Plaatsen Bozen und Umgebung - Südtirols Süden
Liftmaatschappij Openingstijden zomer
Accommodatie Bozen
9 Hotels, Vakantiewoningen...
26 Aanbiedingen en Arrangementen
Aanbiedingen en Arrangementen Bozen
Webcams