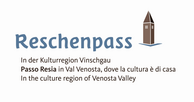 Reschen
1.508m
*Welcome to Reschen!
*An old farm once gave the name to the pass and the village.
Today's "Reschen" is located directly on the pass at an altitude of 1,508 m above sea level and is thus a busy interface between North and South Tyrol.
Northeast of the village rises the Adige River which is the main watercourse of the Vinschgau Valley and flows into the Mediterranean Sea.
To the northwest, in the scenic high valley, is the hamlet of Rojen. It lies at 2,000 meters above sea level and is therefore the highest permanent settlement in Tyrol.
The small church of St. Nicholas contains Gothic frescoes from the beginning of the 15th century and testifies to the great age of this small settlement.
Text: www.reschenpass.it
---
---
Vrijetijdstips Reschen
---
Contact Reschen
Ferienregion Reschenpass
Hauptstraße 22, I-39027 Reschen
Telefoon

Fax

Homepage
E-Mail
Aanvraag en Brochure aanvragen Accommodatie
---
Contact Liftmaatschappij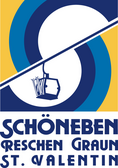 Schöneben AG
Altdorf, I-39027 Reschen
Telefoon
Liftmaatschappij Openingstijden zomer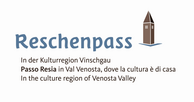 Accommodatie zoeken Reschen
88 Hotels, Vakantiewoningen...
27 Aanbiedingen en Arrangementen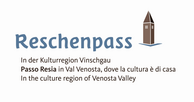 Sportaanbieders Reschen
Aanbiedingen en Arrangementen Reschen
Webcams