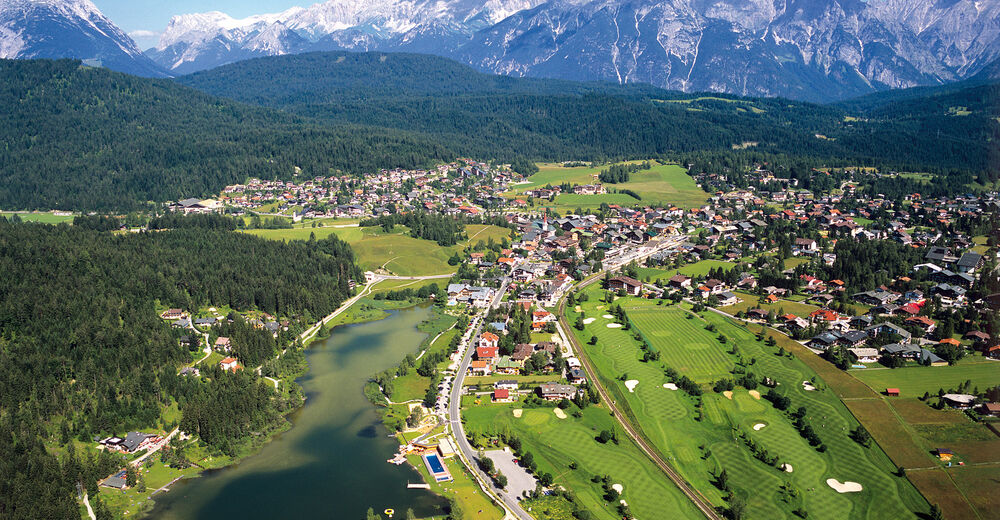 Seefeld is the place between places, where everything can, and nothing must. Everything is within easy reach here by bus and train - nature, excursions, experiences and the most beautiful sides of summer. Seefeld is a real sunny place in its own right: life pulsates in the historic town center, the region shows its products at the Tuesday market, the parish church of St. Oswald even knows a real miracle and next to it the 500-year-old monastery cellar brews the best beer on the high plateau. A little further on, the Wildsee promenade entices you to take a stroll, 9 fabulous fairways await you at the Seefeld-Reith golf course, and the most beautiful biking and hiking trails lead from the Seekirchl to the entire region.
In Seefeld 2.400 hours of sunshine are counted annually - a real sunny place! With just one step you are already in the middle of summer and have the whole diversity of the region for yourself: a total of over 1,200 bike and hiking kilometers await you on the high plateau - from the leisurely village round on the panoramic path Pfarrhügel to the idyllic Wildsee promenade to the viewing platform Brunschkopf on the way to the resting place Wildmoos. The reservoir at Gschwandtkopf as well as the diverse Rosshütte area, on the other hand, can be reached quite comfortably by mountain railroad even in summer. But there's also real summer relaxation in the two baths at the Wildsee, right next door is the golf course Seefeld-Reith in the green, while in the Olympiabad water and wellness come together beautifully even on rainy days. With markets, music, culture, casino, shopping and events, the days fill up by themselves - until the summer sun sets.
---
---
Vrijetijdstips Seefeld in Tirol
---
Contact Seefeld in Tirol
Informations- und Mobilitätszentrum Seefeld
Bahnhofplatz 115, A-6100 Seefeld
Telefoon

Fax

Homepage
E-Mail
Aanvraag en Brochure aanvragen Accommodatie
Plaatsen Region Seefeld – Tirols Hochplateau
Liftmaatschappij Openingstijden zomer
Accommodatie Seefeld in Tirol
43 Hotels, Vakantiewoningen...
28 Aanbiedingen en Arrangementen
Sportaanbieders Seefeld in Tirol
Aanbiedingen en Arrangementen Seefeld in Tirol
Webcams