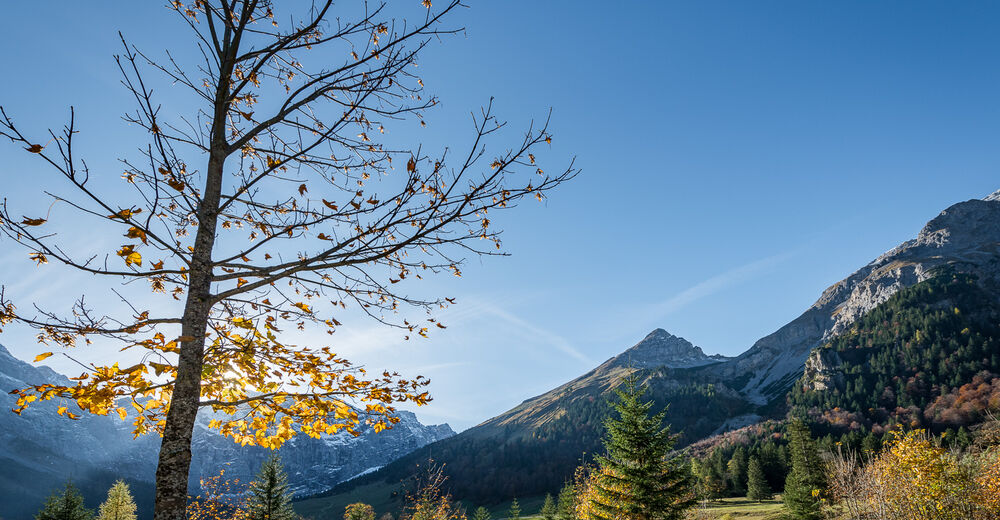 Since many centuries, a rural community has sprung up here from spring to autumn.
The Alpine farmers meet up here again once the snow gives way to the green and tend to their happy cows, who feed exclusively on alpine herbs from the lush green meadows. Sample the special taste of the cheese which is produced directly on site. You'll also find a flavorful holiday dream in the heart of the Karwendel! Adjacent to the natural monument "Grosser Ahornboden", nestled among the craggy cliffs of the Karwendel Mountains and amidst green meadows, lies the Alpine village of Eng. Discover the Karwendel mountain range with its peaks, alpine farms, lodges and valleys. The nature park Karwendel is one of the largest untouched natural landscapes in Central Europe, the best-known nature reserve in Tirol and the largest nature park in Austria.
The idyllic village of Hinterriss is situated in the middle of the Karwendel and is part of the district of Vomp, stretching from the banks of the River Inn to the Bavarian border. Hinterriss, as the only year-round inhabited settlement in the Karwendel, is an insider's tip for a relaxing and peaceful holiday – without the stress and hectic pace of everyday life. It is also an ideal starting point for a wide range of hikes and mountain bike tours
Playfully discovering nature
The Nature Park House Hinterriss is one of the many gems amidst the fascinating alpine world of Karwendel Nature Park. Opened in 2009, it houses an impressive museum which amazes and delights with its innovative concept. Here you'll experience nature with all your senses in a very special way.
---
---
Vrijetijdstips Hinterriss
---
Contact Hinterriss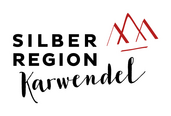 TVB Silberregion Karwendel
Münchner Straße 11, A-6130 Schwaz
Telefoon

Fax

Homepage
Aanvraag en Brochure aanvragen Accommodatie
Plaatsen Silberregion Karwendel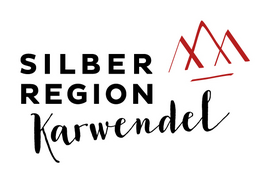 Accommodatie Hinterriss
4 Hotels, Vakantiewoningen...
3 Aanbiedingen en Arrangementen
Aanbiedingen en Arrangementen Hinterriss
Webcams