Pusterwald
1.073m
Pusterwald lies in the heart of the Niedere Tauern and is surrounded by 15 two-thousand-meter peaks. The highest mountain peak, the Hohenwart, impresses with 2,363 m. The village itself lies at 1,072 m. Pusterwald is an idyllically situated farming village with well-run shops and restaurants. Here you can feel nature and relax.
Golden Times...
Gold panning is a popular activity in Pusterwald. Since time immemorial it has influenced the fate and thus the history of our Mother Earth - gold. Again and again, the magic of the yellow metal influences people. With patience and a little luck, young and old become glorious explorers and find gold, which of course can be taken away.
Fishing enthusiasts are also in good hands in Pusterwald. Idyllic ponds invite you to indulge in this hobby. The forest, alpine and mountain region offers peaceful and wonderful hiking and touring opportunities.
Powder snow and fun on the slopes
Spend cosy hours away from mass tourism and without long queues at the Pusterwald ski lift.
---
---
Vrijetijdstips Pusterwald
---
Contact Pusterwald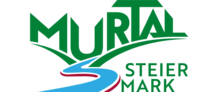 Erlebnisregion Murtal
Red Bull Ring Straße 1, A-8724 Spielberg
Telefoon

Homepage
E-Mail