Maurach - Eben am Achensee
931 - 1.840m
Maurach-Eben am Achensee
The village of Maurach which belongs to the municipality of Eben, is situated on the southern shore of Lake Achensee. This rambling village has been the terminus of the Achensee railway for over 130 years. This steam-powered cog railway is the oldest of its kind in Europe. Just as in imperial times, the train puffs its way over seven kilometres to the Seespitz station in Maurach in just 45 minutes. The railway transports some 100,000 guests in the summer months.
The municipality of Eben is famous as the area where Saint Notburga lived, worked and died. Probably the most popular Tirolean patron saint, the simple maiden Notburga did not let her hard-hearted masters deter her from her belief and her commitment to support the poor and needy. Visitors can learn more interesting facts about her life at the Notburga Museum.
The Achensee Museum World, a museum village set on an area of approximately 8 hectares, centers on local customs and on the living and working conditions around Lake Achensee.
Situated right by the lake and lying close to the mountains, Maurach is a particularly popular destination for sports enthusiasts.
The Rofan cable car operates both in summer and in winter. The mountain station is the perfect starting point for countless hikes in the Rofan mountains. The Adlerhorst viewing platform on the Gschöllkopf mountain affords breathtaking views of the surrounding mountainscape. Adventure seekers can go paragliding, kitesurfing or fly with the Skyglider AIRROFAN in Maurach.
Indoor or outdoor fun: The Atoll Achensee has both
The top-modern leisure centre Atoll Achensee offers an abundance of activities year-round. The FAMILY Eldorado is a highlight in summer, offering ample space for young visitors to romp. Among the attractions are the 31-metre long play ship St. Benedikt and a play and adventure park. In the indoor Panorama-BAD a counter current system, an elephant slide and a rafting water slide keep water enthusiasts of all ages entertained.
---
---
Vrijetijdstips Maurach - Eben am Achensee
---
Contact Maurach - Eben am Achensee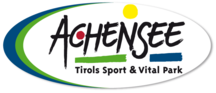 Achensee Tourismus
Achenseestraße 63, A-6212 Maurach am Achensee
Telefoon

Homepage
E-Mail
Aanvraag en Brochure aanvragen Accommodatie
---
Contact Liftmaatschappij
Rofanseilbahn AG
Achenseestraße 10, A-6212 Maurach am Achensee
Telefoon

Fax
Meren Maurach - Eben am Achensee
Liftmaatschappij Openingstijden zomer
Accommodatie zoeken Maurach - Eben am Achensee
76 Hotels, Vakantiewoningen...
208 Aanbiedingen en Arrangementen
Sportaanbieders Maurach - Eben am Achensee
Aanbiedingen en Arrangementen Maurach - Eben am Achensee
Webcams