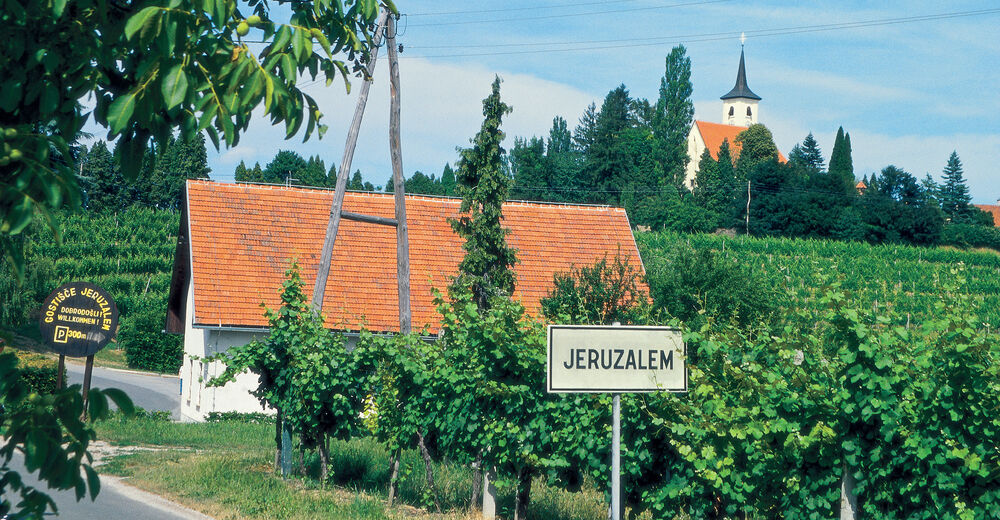 Jeruzalem with its holy name, energetic vibes, wine road with top white wines, exquisite viewpoints and pilgrimage church has every right to be named a place of heaven.
Already the crusaders looking for their way to the today's Israeli and Palestinian Jerusalem in the 13th century were convinced.
It is a part of Prlekija which is situated in the north-eastern Slovenia and borders Austria on the north Croatia on the south. It is a country of rich cuisine, top wines, curvy terrace hills, melodious rattles (klopotec) as well as of rich cultural, natural and ethnologic heritage, thermal springs, spas and trotter horses. It is the cradle of renowned men, some of them are Franc Miklošič - a linguist, Karel Grossmann - a film creator, Stanko Vraz - an Illyrian poet, Slavko Osterc - a composer and Ante Trstenjek-an academic painter.
Quelle: www.slovenia.info/en/-ctg-kraji/Jeruzalem-.htm?_ctg_kraji=3651&lng=2&redirected=1
---
Vrijetijdstips Jeruzalem
---
Contact Jeruzalem
TIC Jeruzalem
Jeruzalem 8, SI-2259 Ivanjkovci
Telefoon

Fax

Homepage
E-Mail